The Tenth Spark Summit with a Terrific Agenda for All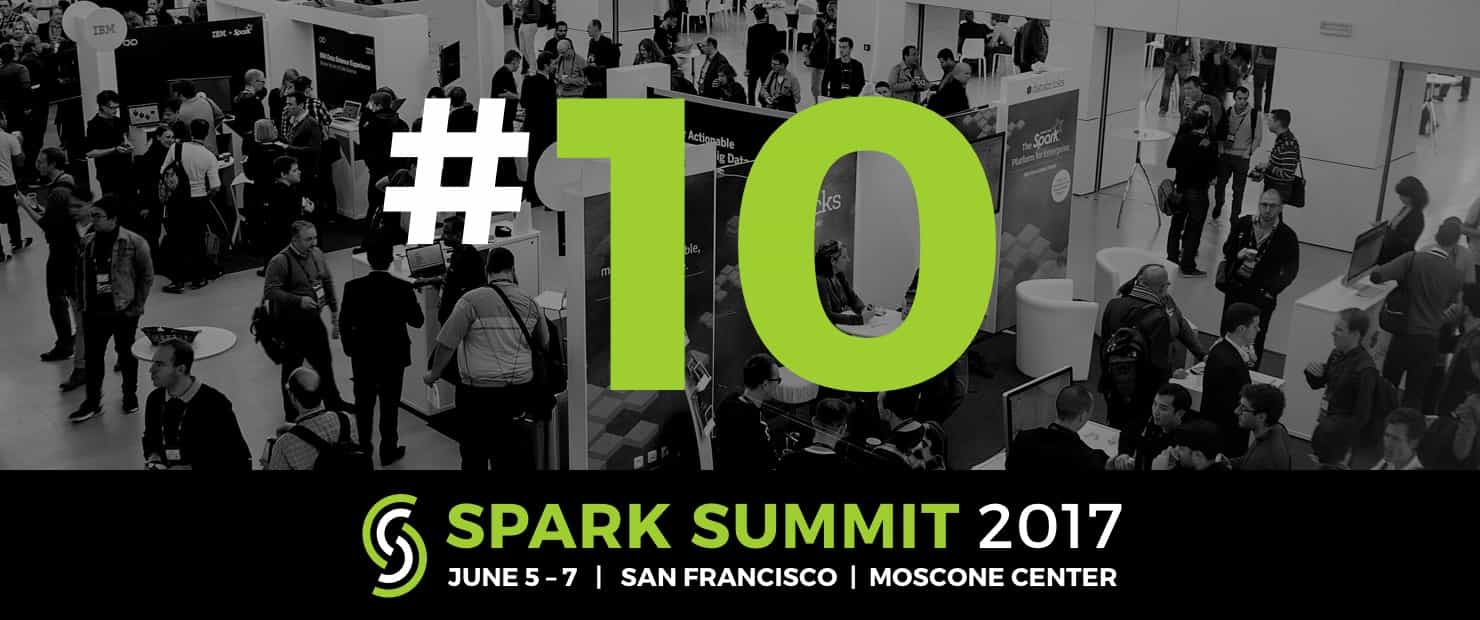 The number 10 is often used as a measuring yardstick to denote achievement, attainment or accomplishment: the 10th anniversary; a perfect score of 10; top 10 playlist; or 10 revolutionary technologies of the last 10 decades.
For Databricks, and the Apache Spark community, this 10th Spark Summit is our hallmark and height of achievement. Our first Spark Summit 2013 had only two tracks, spread over two days, with the agenda focused only toward developers and data scientists—and rightly so. For we believed then (and still do now) that developers are the new kingmakers.
Yet over the years, the adoption of Apache Spark has expanded, deepened and flourished, in scope, breadth, and depth in areas of artificial intelligence and other vertical industries. It has become part and parcel of company deployment options where processing distributed data for advanced analytics at blazing speed and at terabyte scale is imperative.
To describe such growth and adoption is to account not only for the expansion of Spark Summit's agenda, tracks, larger venue, and sessions but also for the growing numbers of enterprises and attendees participating and sharing their usage and knowledge of Spark at each subsequent Spark Summit since 2013.
Under the judicious guidance of Reynold Xin and Edd Wilder-James as co-chairs of the Spark Summit Program, we've crafted a comprehensive program, marking the summit with an agenda curated and calibrated to resonate with all attendees. Held at a bigger venue, The Moscone Center, the 3-day program includes:
over 160 sessions across nine distinct tracks, with new tracks for streaming and deep-dives, for you to choose from;
two days of Apache Spark training, for beginners and advanced Spark users;
two Bay Area Apache Spark Meetups, for tech-talks and networking; and
an attendee party, for all to celebrate at the end.
So please check our schedule today, and register for the early bird discount rate before April 7, 2017, to save over $500.
We hope to see you at the oasis of Spark knowledge in San Francisco this summer to celebrate our achievement with the rest of the Spark community: This tenth summit is our mark of pride; make it yours too!

See all Company Blog posts