Cloud Data Platform Series - The Dawn of Lakehouse
Thank you for your interest in the webinar The Dawn of Lakehouse. Watch the On-demand videos below, should you like to view it again. Here are the slides shared during the webinar.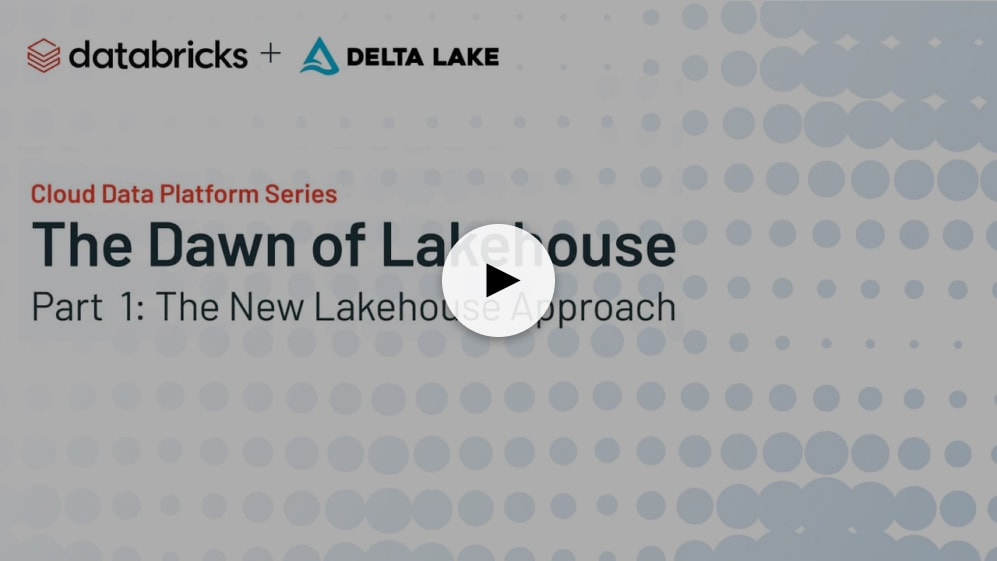 Part I: Lakehouse: The New Approach to Managing Data
The Lakehouse pattern is emerging as the successor to the data warehouse and data lake because it combines the advantages of both — with none of the shortcomings.
Watch now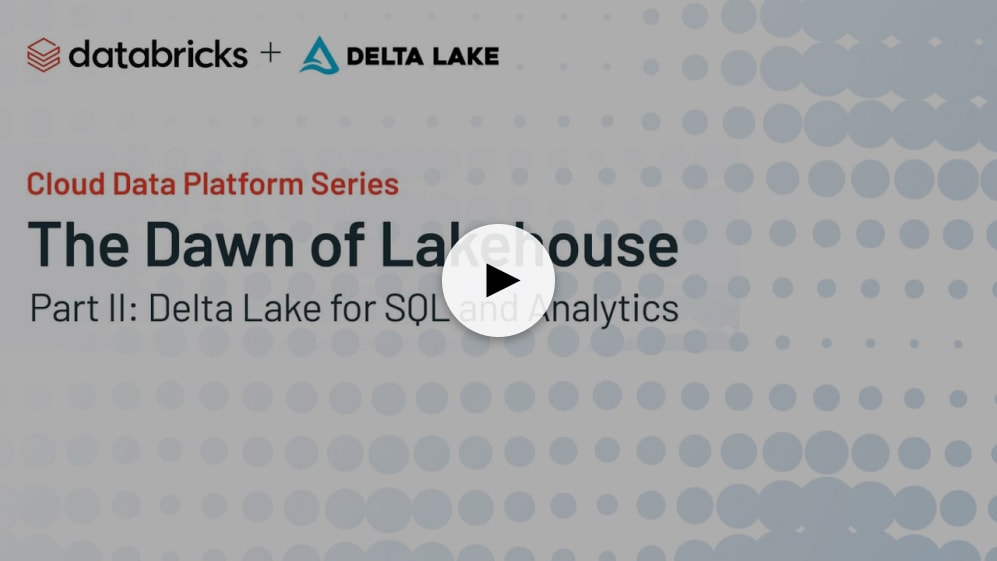 Part II: Leveraging Delta Lake for High-Performance SQL and Analytics
What is Databricks' vision for Lakehouse? Watch this video to learn what's driving the Lakehouse pattern and how Delta Lake makes it possible with a new open standard for data reliability, quality, and performance.
Watch now