Experience the New Era of Data & AI: Taking Bold Steps
Thursday, June 29 @12:30 PM
Overview
Being an organization operating in >65 countries, PETRONAS has a complex and growing data landscape across its value chain. It is undoubted that digital transformation is a necessity; however, its success is underpinned by data being a strategic enabler. At PETRONAS, we took bold steps in pioneering new frontiers through the undertaking of several strategic initiatives since 2020 to accelerate the digital transformation in PETRONAS:


Liberalization of data and analytics: Data and analytics are made available and accessible across PETRONAS through a paradigm shift in ways of working with PETRONAS having 'default access rights' to data.


Insight velocity via single source of truth data platform for analytics: Enterprise data hub as a dual cloud-based data platform with integrated capabilities and robust technology stacks, whereby data (internal and external) and analytic products that brings the biggest impact and value is curated for insights.


Analytics for everyone: Everyone can now step-up in using data and advanced analytics without the need for programming skillsets through advanced analytics in EDH that is low-code and augmented by AI.


Line of sight across multiple data platforms and applications: Data Governance Control Tower to provide the line of sight on areas such as metadata management, data access, security and data quality across all data platforms and applications.


Modernized data governance: Adaptive data governance; a modern approach, with centralized governance and decentralized assurance to achieve a centralized, inclusive and resilient data governance, while removing bottlenecks and breaking down siloes through federated execution across the business.


PETRONAS has achieved major milestones with the above. As such, we would like to share our knowledge and expertise.
Industry
Energy and Utilities, Media and Entertainment
Session Speakers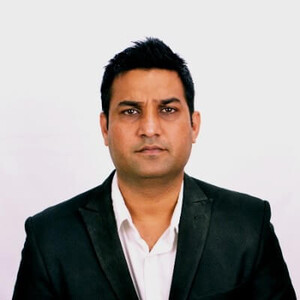 Aman Kapoor
Head ,Data Platform Services
Petronas