Aravind Srinivas an accomplished entrepreneur and visionary leader, currently serving as the CEO of Perplexity AI. With a deep passion for technology and a relentless pursuit of innovation, Aravind has made significant contributions to the field of artificial intelligence and machine learning. Aravind's journey in the world of technology began early in his life, driven by an insatiable curiosity and a natural aptitude for problem-solving. He earned his PhD in Computer Science from UC Berkeley, where he honed his skills and gained a solid foundation in cutting-edge technologies. After completing his education, Aravind embarked on a career, initially working for renowned tech companies including OpenAI, DeepMind, and Google. His expertise in artificial intelligence quickly caught the attention of industry leaders, as he demonstrated an exceptional ability to leverage AI and machine learning algorithms to solve complex business challenges.Beyond his role at Perplexity AI, Aravind is a respected thought leader in the tech industry. He frequently shares his insights and expertise at conferences, seminars, and industry events, where he provides valuable guidance on AI adoption and the future of technology. Aravind's contributions to the tech industry have earned him numerous accolades and recognition. He has been featured in leading publications, highlighting his achievements and the transformative impact of Perplexity AI's solutions.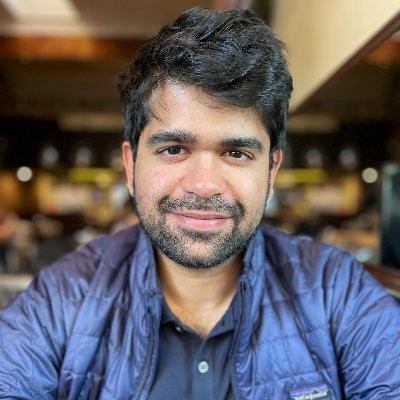 Catch me at these sessions
Perplexity: A Copilot for All Your Web Searches and Research
Beginner
DSML: ML Use Cases / Technologies
In Person
Looking for past sessions?
Take a look through the session archive to find even more related content from previous Data + AI Summit conferences.
Explore the session archive