Graziano Belmonte is an expert in data, AI, and advanced analytics, with a strong track record of utilizing these technologies to drive business success. As the creator and director of Barilla's Data2Value program, Graziano has helped democratize data and unlock valuable insights through AI and advanced analytics. His innovative approach to data management has been a significant asset to the company, and his leadership in these areas has helped drive success in today's data-driven business environment.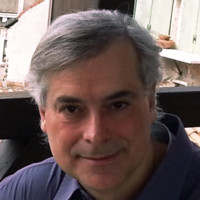 Catch me at these sessions
Made in Italy: How Barilla Uses Databricks Lakehouse to Optimize Operations
Intermediate
Education, Enterprise Technology, Retail and CPG - Food
Data Lakehouse Architecture, Databricks Experience (DBX)
In Person
Looking for past sessions?
Take a look through the session archive to find even more related content from previous Data + AI Summit conferences.
Explore the session archive