In his role as Senior Vice President and Chief Technology Officer, Kannan Alagappan leads DISH Technologies, the DISH group that plays an integral role in defining the company's technology strategy, oversees its software and hardware engineering initiatives, and manages the organization's broadcast and satellite operations. Before joining DISH, Kannan has held various technology leadership roles. He served as CTO and Head of Technology for Australian telecommunications leader Telstra. While there, he oversaw the creation of high-performing software engineering centers across the globe and changed Telstra's approach to product development and software engineering. Prior to Telstra, Kannan served as Senior Vice President of Data Center, Cloud and Product Engineering at Reliance Jio, a group company of Reliance Industries Limited. At Jio, Kannan was responsible for creating cloud data centers across India, setting up cloud operations to manage over 100 million customers. Kannan also served as Vice President, Strategy and Transformation Services of cloud-computing leader Rackspace Hosting, where he managed a world-class team of engineers that helped several enterprises adopt and migrate to the cloud, and also adopt Agile, DevOps and SRE software engineering practices. Throughout his career, Kannan has worked as a technology consultant for various Fortune 500 companies, including Comcast, T-Mobile and DISH. He has primarily helped companies implement digital transformations and build technology platforms at scale. Kannan holds a Master of Science degree in Computer Science from the University of Arkansas and a Bachelor of Engineering in Computer Science from Annamalai University in Tamil Nadu, India.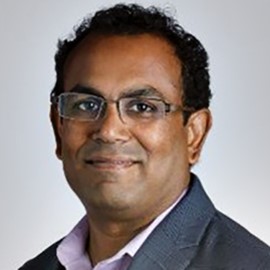 Catch me at these sessions
Communications, Media & Entertainment Industry Forum
Media and Entertainment
In Person
Looking for past sessions?
Take a look through the session archive to find even more related content from previous Data + AI Summit conferences.
Explore the session archive