Maciej is a co-founder of Prophecy, where's he's focused on the development of our low-code platform. Previous to this he founded a startup, where he built many data engineering & ml-based products. That journey made him realize how critical yet challenging building a robust data foundation is for every single organization. Today he's very excited to unveil how Prophecy can enable your team to build AI applications.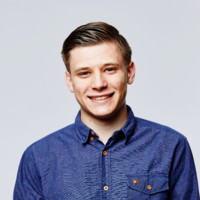 Catch me at these sessions
Sponsored by: Prophecy | Build a Generative AI App on Enterprise Data in 13 Minutes
Intermediate
Healthcare and Life Sciences
Data Engineering
In Person
Looking for past sessions?
Take a look through the session archive to find even more related content from previous Data + AI Summit conferences.
Explore the session archive