Mengxi Chen is an Engineering Manager at Databricks for the Marketplace teams, leading the engineering team who is building the Databricks Marketplace from ground up. Prior to Databricks, Mengxi worked at Tableau for 6 years as software engineer and later manager building the Tableau Prep through its V1. He is passionate about data, analytics, engineering and building new products to solve different kinds of data problems people face. He lives in Bellevue, Washington.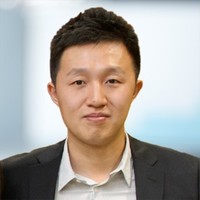 Catch me at these sessions
Databricks Marketplace: Going Beyond Data and Applications
Intermediate
Data Sharing, Databricks Experience (DBX)
In Person, Virtual
Looking for past sessions?
Take a look through the session archive to find even more related content from previous Data + AI Summit conferences.
Explore the session archive