Data Brew
Season 4, Episode 5
Public Health: Education, Access, and Policy
Matt Willis, Marin County Public Health Officer, shares the three pillars of public health: education, access, and policy, and the critical role data plays in addressing the COVID-19 pandemic & opioid epidemic.
Listen to the audio
Back to all episodes
Guest
---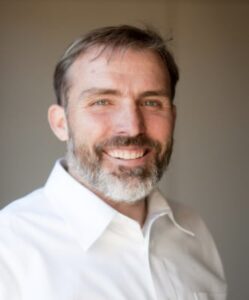 Dr. Matt Willis
Dr. Matt Willis has been the Marin County Public Health Officer since 2013. Dr. Willis calls on experience as a physician, an epidemiologist, and as a member of the community to guide local public health strategy.He has served in the U.S. Public Health Service as Director of Primary Care on the Navajo Reservation and as an Epidemic Intelligence Service Officer at the Centers Disease Control and Prevention, where he conducted outbreak investigations in the U.S. and abroad. He has published research in pandemic response, tuberculosis control, public health surveillance, and opioid safety.
He holds a Medical Degree from Temple and completed a Master's in Public Health and Internal Medicine residency at Harvard. He lives in Marin County with his wife and three children.
Denny Lee00:09
Welcome to Data Brew by Databricks with Denny and Brooke. The series allows us to explore various topics in the data and AI community. Whether we're talking about data engineering or data science, we'll interview subject matter experts to dive deeper into these topics.
Expand full transcript