Data Brew
Season 3, Episode 2
Data Culture Outside 'The Valley'
Have you ever had a spam call automatically blocked for you? You can thank First Orion for that – in one day they blocked or scam tagged over 108 million calls – just on T-Mobile alone! In this episode, we have the pleasure to chat with Charles Morgan and Kent Welch, CEO and CDO, respectively, of First Orion to discuss Arkansan data culture, First Orion's one hundred day program, and team culture.
Listen to the audio
Back to all episodes
Guests
---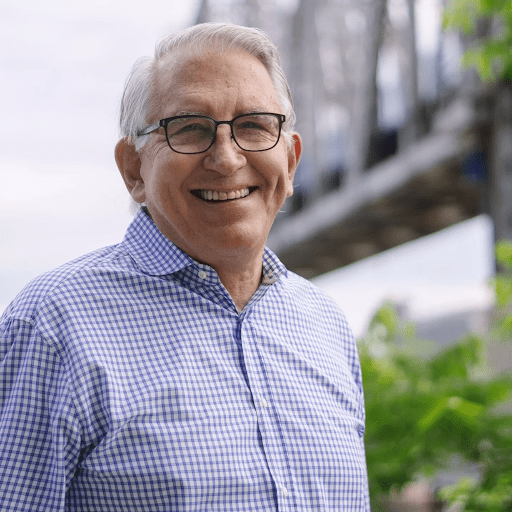 Charles Morgan
Charles Morgan is CEO and Chairman of the Board at First Orion (and also plays the role of chief data inspector and race car driver). He has extensive experience managing and investing in private and public companies, including Acxiom Corporation, an information services company he grew from early-stages to an international corporation that generated $1.4 billion in annual revenue during his tenure as CEO (1972 to 2008). In addition to First Orion, Charles currently serves on the board of Inuvo, Inc., and was recently bestowed the 2018 Lifetime Achievement Award from Marketing EDGE. His dedication to the future of data science is steadfast; today he is leading the efforts of the Arkansas Center for Data Sciences, a public-private partnership devoted to upgrading the real-world computer and data analytic skills of the Arkansas workforce.
---
Kent Welch
Kent Welch is First Orion's "Data Dog," Godfather of data, and humble data guru. Kent oversees design, creation, and management of First Orion's data products and data-driven solutions, including data access, data usage, data science and data analytics activities. Over 26-years, Kent designed and implemented large-scale marketing databases for top tier clients at Acxiom Corporation where he was one of the company's leading B2B experts.
Denny Lee00:06
Welcome to Data Brew by Databricks with Denny and Brooke. The series allows us to explore various topics in the data and AI community. Whether we're talking about data engineering or data science, we will interview subject matter experts to dive deeper into these topics. And while we're at it, we're going to enjoy our morning or afternoon brew. My name is Denny Lee. I'm a developer advocate at Databricks and one half of Data Brew.
Expand full transcript