Activate Your Lakehouse with Unity Catalog
Thursday, June 29 @1:30 PM
Overview
Building a lakehouse is straightforward today thanks to many open source technologies and Databricks. However, it can be taxing to extract value from lakehouses as they grow without robust data operations. Join us to learn how YipitData uses the Unity Catalog to streamline data operations and discover best practices to scale your own Lakehouse. At YipitData, our 15+ petabyte Lakehouse is a self-service data platform built with Databricks and AWS, supporting analytics for a data team of over 250. We will share how leveraging Unity Catalog accelerates our mission to help financial institutions and corporations leverage alternative data by:


Enabling clients to universally access our data through a spectrum of channels, including Sigma, Delta Sharing, and multiple clouds


Fostering collaboration across internal teams using a data mesh paradigm that yields rich insights


Strengthening the integrity and security of data assets through ACLs, data lineage, audit logs, and further isolation of AWS resources


Reducing the cost of large tables without downtime through automated data expiration and ETL optimizations on managed delta tables


Through our migration to Unity Catalog, we have gained tactics and philosophies to seamlessly flow our data assets internally and externally. Data platforms need to be value-generating, secure, and cost-effective in today's world. We are excited to share how Unity Catalog delivers on this and helps you get the most out of your lakehouse.
Track
Data Governance, Databricks Experience (DBX)
Session Speakers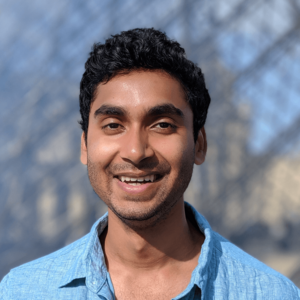 Anup Segu
Co-Head of Data Engineering
YipitData