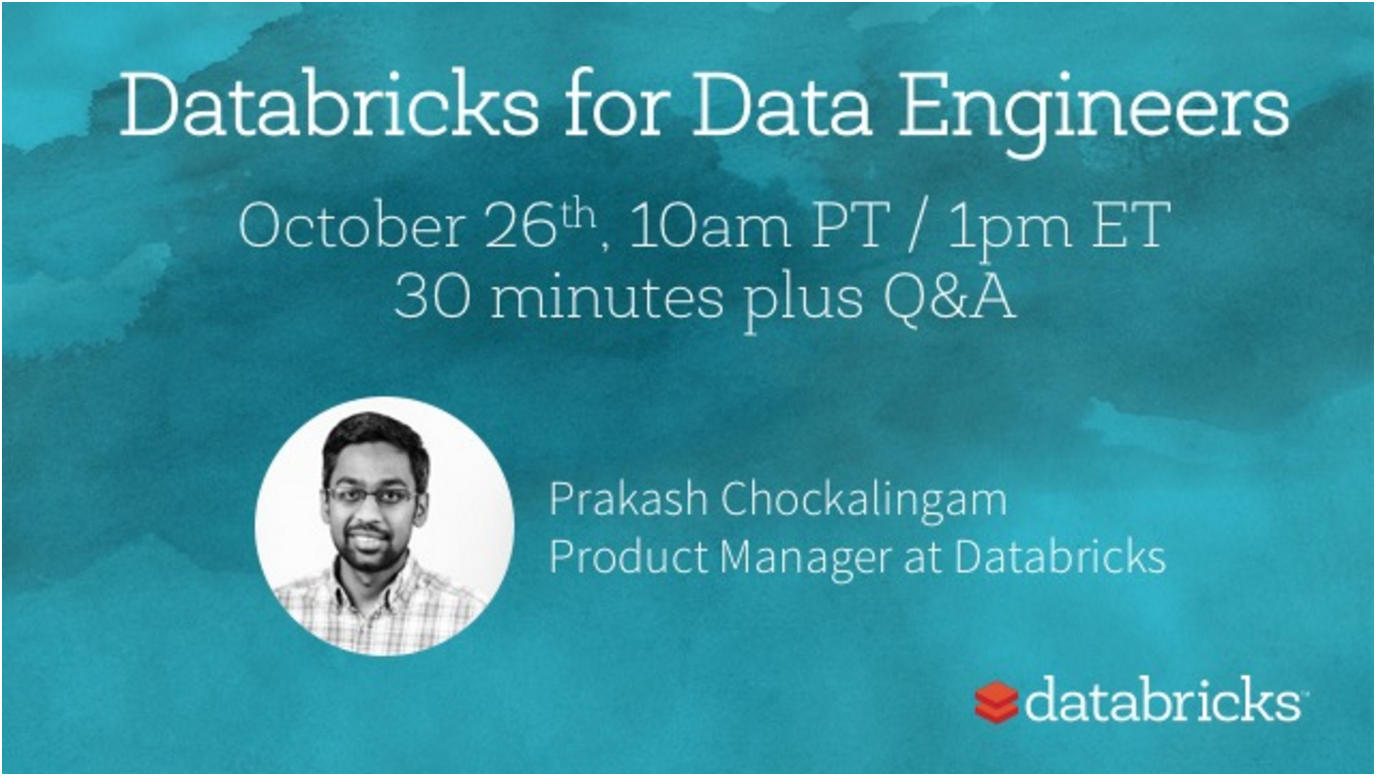 Date & Time: October 26th, 2016 at 10:00am PT / 1:00pm ET / 5:00pm UTC
Presenter: Prakash Chockalingam – Product Manager, Databricks
[btn href="https://www.databricks.com/"]Register Now[/btn]


As we've seen from the results of our recent survey of 1,651 Apache Spark users across 900 distinct organizations, the growth of the Spark community continues to accelerate—transitioning from the darling of the big data industry to the de-facto analytics technology in data-driven companies. However, building production data pipelines can be challenging because data engineers often cannot efficiently debug and optimize Spark jobs.
At Databricks, we aim at making it easy to productionize Spark code with a fully managed platform in the cloud. The big advantage of running Apache Spark on Databricks for data engineers is that it provides developer-friendly functionalities out of the box:
REST APIs to programmatically manage Spark clusters and production jobs.
Automated monitoring that sends alerts when a production job starts, fails, and completes.
Integrated workspace with Spark UI and history server to facilitate easier debugging.
One-click deployment of Spark code into resilient production jobs.
In this webinar, Prakash Chockalingam—seasoned data engineer and product manager—will discuss how Databricks allows data engineering teams to overcome common obstacles while building production-quality data pipelines with Spark.
Join this webinar to learn:
Obstacles faced by data engineering teams while building ETL pipelines;
How Databricks simplifies Spark development;
A demonstration of key Databricks functionalities geared towards making data engineers more productive
[btn href="https://www.databricks.com/"]Register Now[/btn]