A Guide to MLflow Talks at Spark + AI Summit 2019 Europe
We are thrilled to see how well MLflow has been welcomed by the community since we launched it last summer. With now over 800K monthly downloads, 130 code contributors and dozens of contributing organizations including RStudio and Microsoft, it is one of the fastest growing open source projects in the field of Machine Learning, confirming the need for an open source platform to help manage the complete ML lifecycle.
We are very excited to host some of our key contributors and customers next month at the Spark + AI Summit Europe, from October 15 to 17, 2019, in Amsterdam. Below is a list of MLflow tutorials, sessions, and trainings for you to dive in.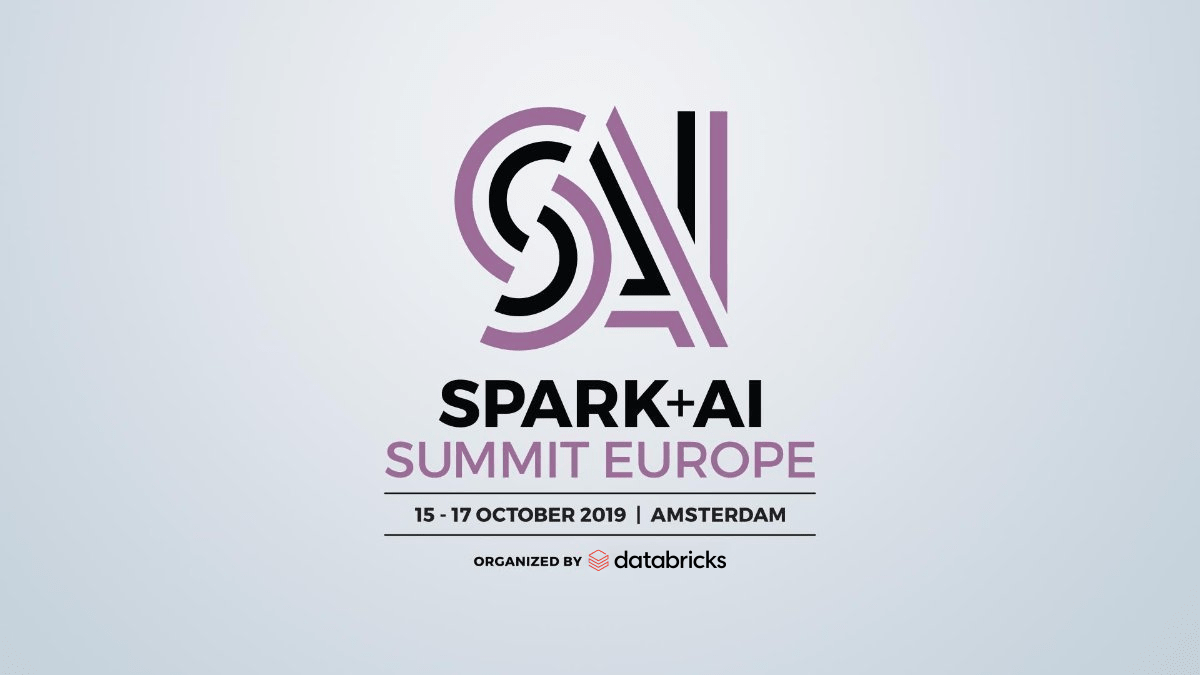 MLflow and Model Deployment Training
Register to Machine Learning in Production: MLflow and Model Deployment for a full-day course on MLflow, where you will learn best practices for putting machine-learning models into production.
Simplifying ML Model Management with MLflow Keynote
Join Matei Zaharia on Thursday, October 17 for a new keynote: Simplifying Model Management with MLflow to learn more about some of the most recent and new MLflow features. Specifically, we will focus on model management with the MLflow Model Registry. Many organizations face challenges tracking which models are available in the organization and which ones are in production. The MLflow Model Registry provides a centralized database to keep track of these models, share and describe new model versions, and deploy the latest version of a model through APIs.
MLflow Deep Dives and Talks
We have a fantastic lineup of speakers and sessions throughout the conference on MLflow. Join experts from TomTom, Seldon Technologies, Microsoft, Société Générale, Asurion, Databricks and more for real-life examples and deep dives on MLflow:
Free Tutorial on Managing the Complete ML Lifecycle
Last but not least, you can join Managing the Complete Machine Learning Lifecycle with MLflow for a free 80 minutes hands-on-lab presented by Thunder Shiviah and Michael Shtelma of Databricks. In this MLflow tutorial, we will show you how using MLflow can help you keep track of experiments runs and results across frameworks, quickly reproduce runs, and productionize models using Databricks production jobs, Docker containers, Azure ML, or Amazon SageMaker.
Next Steps
You can browse through our sessions from the Spark + AI 2018 Summit Europe schedule, too.
To get started with open source MLflow, follow the instructions at mlflow.org . We are excited to hear your feedback!
If you're an existing Databricks user, you can start using Managed MLflow by importing the MLflow Quick Start Notebook for Azure Databricks or AWS. If you're not yet a Databricks user, visit databricks.com/product/managed-mlflow to learn more and start a free trial of Databricks and Managed MLflow.
Related Blogs: