Building the Latinx Network and Celebrating Our Heritage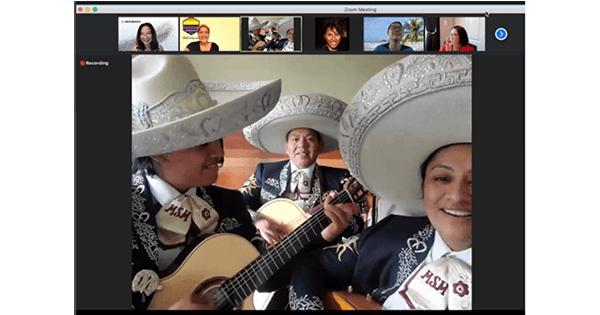 Virtual performance from Mariachi Sol Mixteco during the Cafe con Leche event 
This past spring, we launched our Latinx Network Employee Resource Group with a lot of excitement. We co-founded this group to foster a comunidad (community) that supports, learns and grows together. We love the diversity of our culture and want to embrace it and share it with our colleagues around the world. The mission of the Latinx Network is to promote inclusion, career growth, leadership, mentorship and networking within Databricks and our local communities.
Over the last few months, our team came together to plan our first annual Hispanic Heritage Month at Databricks. This was a time for us to reflect on where we came from, where we are today and what we can do to create a better future for our community. To celebrate, we hosted a few events, one of which was called Café con Leche, a virtual event that created space for our colleagues to share some of their favorite recipes, poetry and family stories. This was a great way for us to highlight our talented Latinx colleagues and allies across the globe while we connected over our individual and collective history.
To reflect back on this month, we connected with fellow Databricks employees to learn more about their perspectives on celebrating our heritage with their families and the importance of building community.
Cynthia Garcia — Sales Development Representative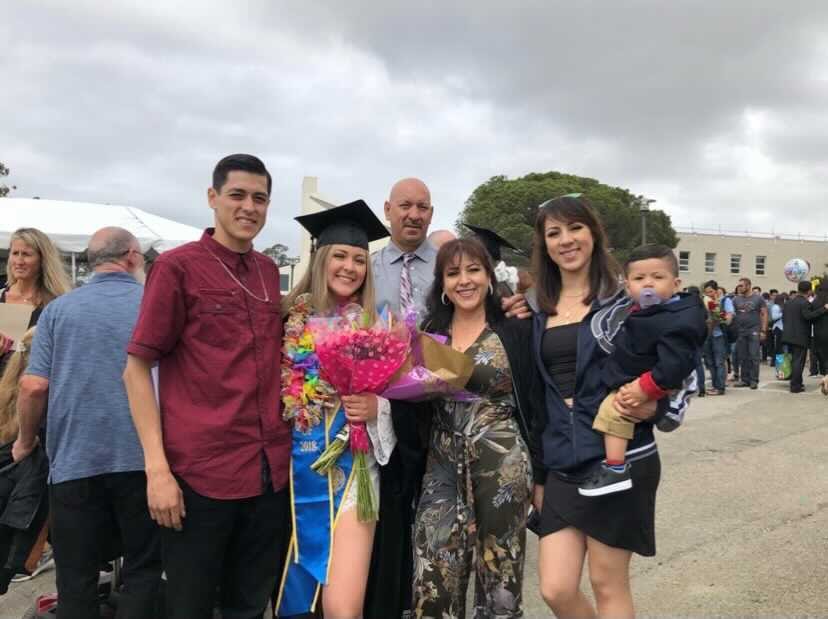 Cynthia (second to the left) with her family
Q: Why do you think it is important to have a Latinx Network at Databricks? 
I believe that it's important to have a Latinx Network at Databricks because it creates a sense of community and belonging. Since going remote, this has been a great way to network with my colleagues who are outside my immediate team and learn from them, bounce ideas off them, and make more connections.
Q: What are you most proud of as it relates to your Latin heritage?
There's a lot of things to be proud of when it comes to Latin heritage (food, music, family, etc.), but one thing that I am most proud of is how we always put family first. We spend all our special moments together laughing, crying and enjoying each other's company. Being Hispanic is more than just the parties and food, it's about our history, our struggles and our hard work. My parents sacrificed a lot to give my siblings and me a better opportunity and that is something I will always cherish.
Miguel Peralvo —  Solutions Architect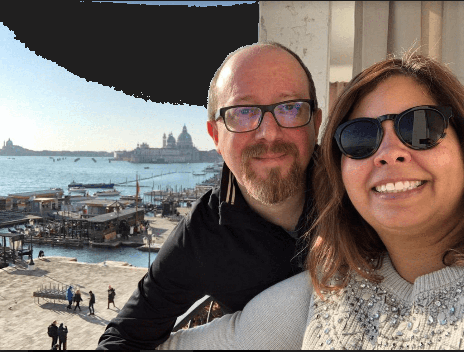 Miguel (on the left) with his wife
Q: Why do you think it is important to have a Latinx Network at Databricks?  
My wife is Puerto Rican and I'm Spanish. So having a Latinx Network at Databricks makes me feel a stronger sense of community. An open community, because at Databricks our Employee Resource Groups welcome and educate all people, regardless of their background. Sientes que perteneces. (You feel like you belong.)
Q: What advice do you have for other people from the Latinx community who want to pursue a career in tech?
At the beginning of your career, try to work in places that allow you to fail quickly and embrace who you are, including your Latinx background. If there are things you don't like, try to change them. If you can't, that's a signal. You should feel like you are in charge of your career and situation. You should feel like what you are doing and how you are treated will help you blossom, eventually. Intenta cambiar la habitación, y si no puedes, cambia de habitación. (Try to change the room, and if you can't, change to another room.)
Diane Romualdez — Sr. Event Marketing Manager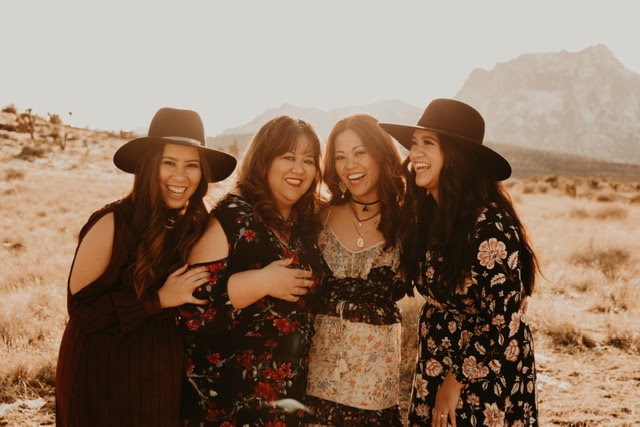 Diane (on the far left) with her sisters 
Q: How do you and your family like to celebrate this month? 
Hispanic Heritage Month is a great time to reflect on the paths paved by our ancestors through song, dance, food and more. It is a  time to revisit recipes passed down from generation to generation and come together over a reminiscent meal that is meaningful for our family and culture.
Q: How have you and your family been involved in the events that our Latinx Network ERG group has hosted for Hispanic Heritage Month?
I have had the pleasure to support the Latinx Network ERG with pre-planning and working on co-hosted events with other ERG groups such as the Intro to Stocks event with our Black Employee Network. There is a lot to look forward to beyond this month, and it is special that we are able to celebrate it with all Databricks employees.
Daniel Alvarez — Recruiting Coordinator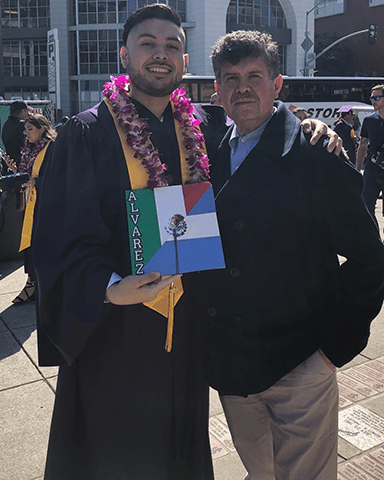 Daniel (on the left) with his dad
Q: How do you and your family like to celebrate this month?
In addition to enjoying the most delicious Salvadorian foods, we also celebrate this month by taking some time to look back at how far we have truly come as a family. My mom immigrated from El Salvador, and my dad is from Mexico. They both sacrificed an opportunity for a great life in order to give me and my brother an even better one. Now, I am a recruiting coordinator and my brother is a software engineer, and they couldn't be prouder! We are truly grateful to have our careers in the tech industry and to never forget our family's sacrifice that allowed us to reach this point.
Q: What are you most proud of as it relates to your Latin heritage?
I am most proud of the grit and resilience of our Latinx community. Our history is full of stories of parents who work countless hours to provide a roof and an education for their children. I am proud and inspired by the hardworking members of the Latinx community who dream of opportunities and turn them into reality because the will to succeed is always welcomed here.
Creating a space to blend both our communities at home and within Databricks allowed us to connect with one another and celebrate Hispanic Heritage Month. To learn more about how you can join our community at Databricks, check out our Careers page. 
See all Company Blog posts