Introducing the Databricks Community: Online Discussions for Data + AI Practitioners
At Databricks, we know that impactful data transformation in any organization starts with empowered individuals. This is why we are excited to launch the Databricks Community to serve as an engaging online meeting place and discussion forum for data practitioners, partners and Databricks employees to get reliable answers relating to data and AI from experts and peers, share learnings and thrive, together.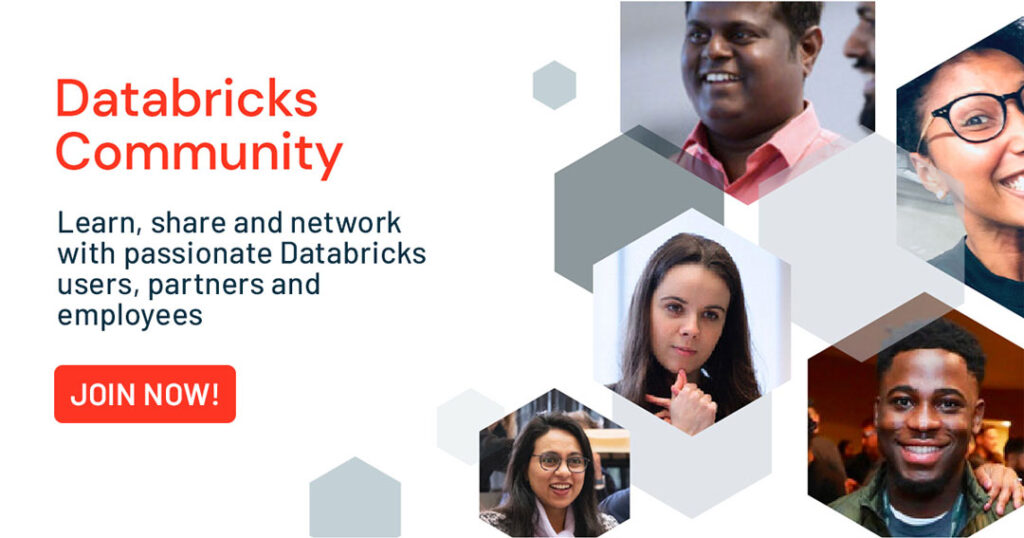 Our customers are using data to create life-saving drugs, combat mental illness, change global transportation, protect personal finances and so much more. Behind these incredible results are passionate, dedicated, experienced data practitioners changing the world one data set, one query and one visualization at a time.
What if there were more passionate, dedicated, experienced data practitioners?
Through the Databricks Community, we strive to bring technical knowledge and hard-earned experience learnings quickly to data-curious minds and foster a community that recognizes and uplifts members. Our goal is to expedite the advancement of passionate and dedicated data practitioners, so they can make that next big breakthrough.
The Databricks Community will replace Databricks Forums, which attracted 50K+ members. The new community will offer one, simple destination for members to:
Find answers quickly: Federated search runs across our key Databricks user resources, including Community posts, Documentation articles, Knowledge Base articles and, soon, Databricks Academy courses. Whether you are looking for an overview or best practices for Apache Spark (™), Delta Lake, MLflow, Redash, now you have a one-stop shop for access.
Access experts at scale: With participation from savvy data practitioners and Databricks employees and partners, members posting questions will get guidance from trusted sources
Stay on top of Databricks updates: Certified Posts from Community moderators will make it easier than ever to get the latest Databricks product news and user enablement resource material.
Network with peers and experts: Featuring Topics to relate similar discussions and Groups to bring people of similar passions together, members will build relationships with peers and experts from around the globe.
Have fun and earn recognition: With points that ladder up to badges, active members will raise through the ranks, be recognized by peers and industry leaders and receive special permissions on Community as well as access to Databricks SMEs and exclusive experiences.
Getting started is easy, and everyone's invited!
Join the Databricks Community today by going to https://community.databricks.com. Create an account to post or answer a question, Like a question or answer, share some learnings via a post, join a Group and more. If you are Databricks on AWS user, you can simply use your workspace credential to log in without setting up another account.
Databricks Community is now officially open for you, and we can't wait to see you there.
See all Company Blog posts