Meet the Data Team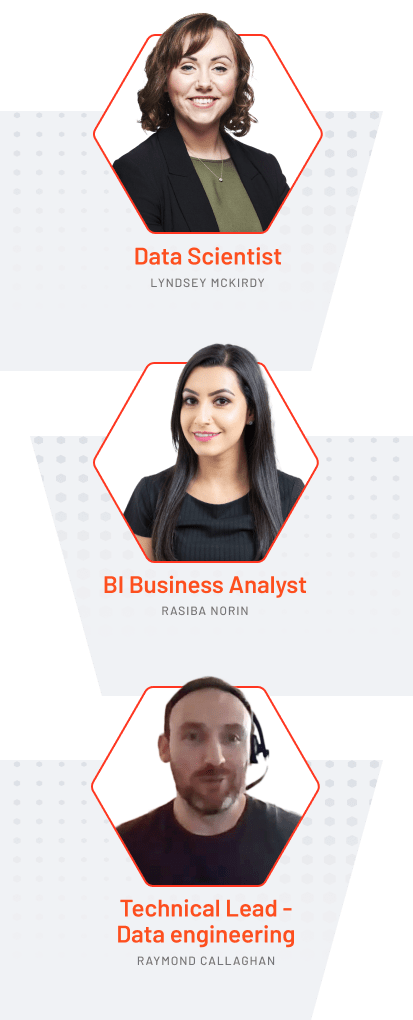 With energy consumption needs changing in real time, Aggreko's fleet of heating, cooling and power equipment located in over 75 countries requires constant monitoring to ensure optimal performance and avoid outages for their customers. It's no longer possible to optimize resources without relying on and leveraging data every single day.
For Aggreko, a leading global provider of mobile and modular temperature control and energy services, that means becoming a data-driven organization. And their the Data Team's job to empower the whole organization with data-driven insights, aligning its data strategy and business strategy to enhance and augment human decision-making.
Aggreko's Data Team, with data practitioners like Lyndsey, Raymond and Rasiba, has been instrumental in driving a cultural shift in how different data disciplines collaborate to accomplish a larger outcome. Rasiba, on the business insights team, notes, "It's just impossible to work as siloed teams. We need everyone to be involved to get that shared understanding of what's going on."


Technically we are separate teams, but I certainly don't feel that way - it's always a team effort. That way, we get things done a lot quicker, a better end result, plus it makes it more fun.

Collaboration across the data science, data engineering and business insights teams has helped the whole Data Team stay aligned throughout the entire lifecycle of a data project. The teams are so closely aligned that Raymond clarified, "Technically we are separate teams, but I certainly don't feel that way – it's always a team effort. That way, we get things done a lot quicker, a better end result, plus it makes it more fun."
The Data Team has also instituted a collaborative step to keep internal stakeholders not on the Data Team aligned, in which they deliver an early version of the data in a timely fashion to decision-makers and ask if it's a helpful avenue to go down before spending months of time on what could be the wrong path.
The sheer size of Aggreko's global fleet means the Data Team works with massive quantities of data sets, from different sources, for different projects that all have a significant impact on the business and their customers. Unifying the data into one centralized place with Databricks has been key to enabling the Data Team to work together more easily, reducing time to insights. In the energy sector, this kind of time saving is not just a convenience, it's a necessity. Without being able to quickly surface and transform data, data scientist Lyndsey notes that "…something could be impacting our customers before we could predict something going wrong. We can't have that happen."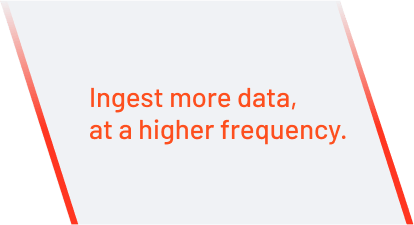 Using the Databricks platform, Aggreko's data engineers, like Raymond, can ingest more data, at a higher frequency, which makes it easier to deal with challenges. "We can bypass a lot of the traditional obstacles and make changes at a higher rate," says Raymond. This makes things much easier for data scientists like Lyndsey who are then able to focus on the modeling that's critical to predicting potentially catastrophic issues across Aggreko's global fleet — such as potential leaks or part malfunctions. "It gives you a real appreciation of just how powerful the data is," says Rasiba.
"Before using Databricks, we didn't have the capacity to support the business in these exciting but difficult challenges," says Rasiba. Now the team is able to go after any data problem that the business needs. With bottlenecks removed, silos eliminated and limitations with data storage a thing of the past, Aggreko's Data Team is able to leverage real-time data from the field to enable better decision-making toward a greener future.