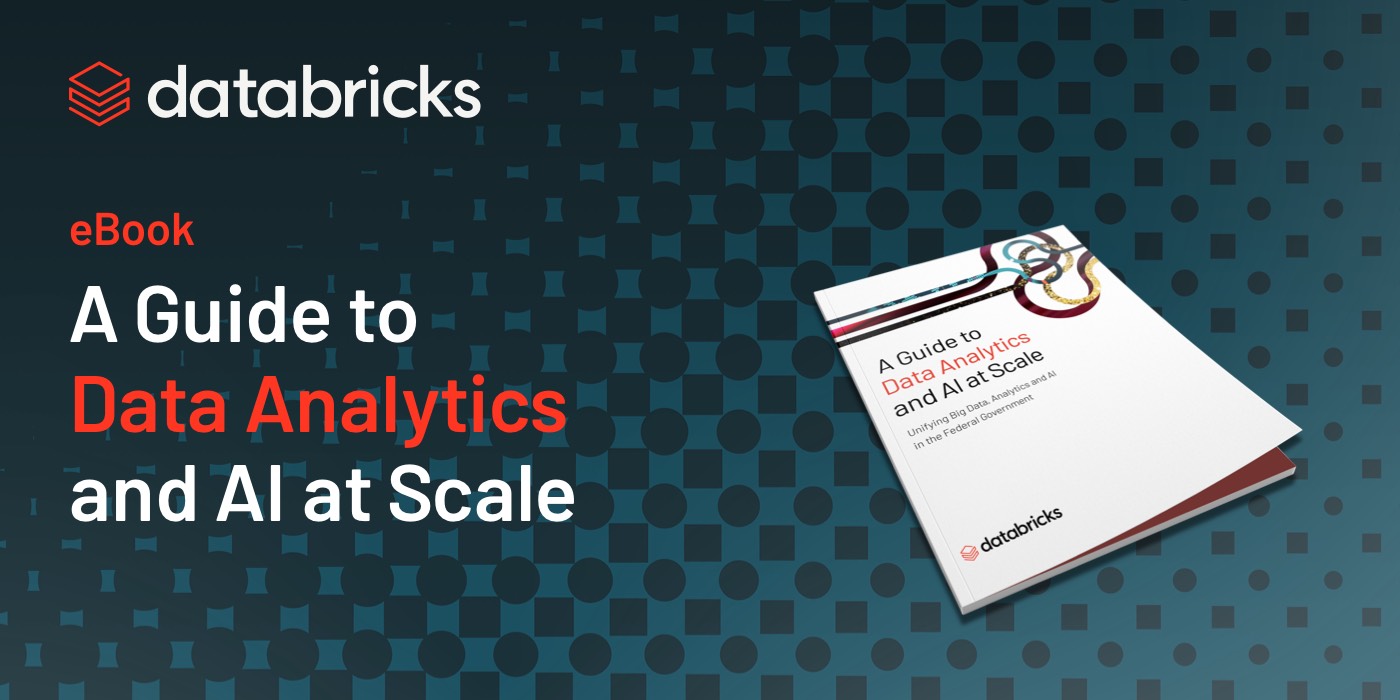 Big data, analytics and AI are revolutionizing the public sector. From reducing waste and fraud to preventing foreign threats before they occur, the use cases are many. While the Federal Government has more data than ever before, transforming that data into powerful analytics and machine learning applications has never been harder. To unlock the power of their data, government agencies must embrace a unified approach to analytics.
Read this eBook to learn:
Top challenges government agencies face transforming big data into actionable insights.
How to easily build and scale analytics and machine learning models with a unified approach to analytics.
How Sevatec, The Centers for Medicare and Medicaid Services and other government organizations leverage a unified approach to analytics, Apache Spark™ and Databricks to deliver mission critical analytics and ML applications.
Download the eBook, A Guide to Data Analytics and AI at Scale for the Federal Government, to learn more.