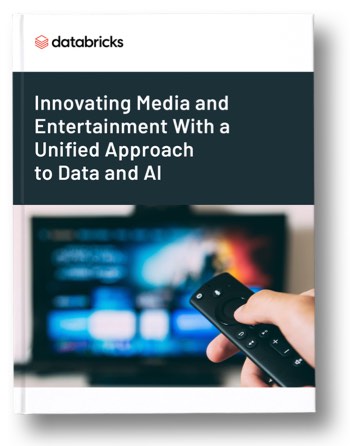 Disintermediation, fickle audiences, and new competition for attention (and wallet share) are disrupting old business models within the media and entertainment industry.
With ever-evolving consumer expectations and digital content fueling this transformation, companies that can meet the needs of a real-time, on-demand world and deliver the sort of highly personalized content that is essential to surviving the next era of media.
In this industry brief, you will learn:
The most common ways media companies are leveraging data and AI
The biggest challenges blocking firms from realizing the full potential of their data
How the unification of data engineers, data scientists, and analysts can foster an environment that breeds innovation
How Riot Games, Viacom, and Showtime leverage Databricks to dominate their markets
Read the industry brief to learn more.