Starter kit
Build scalable data transformation pipelines
Start from scratch with this kit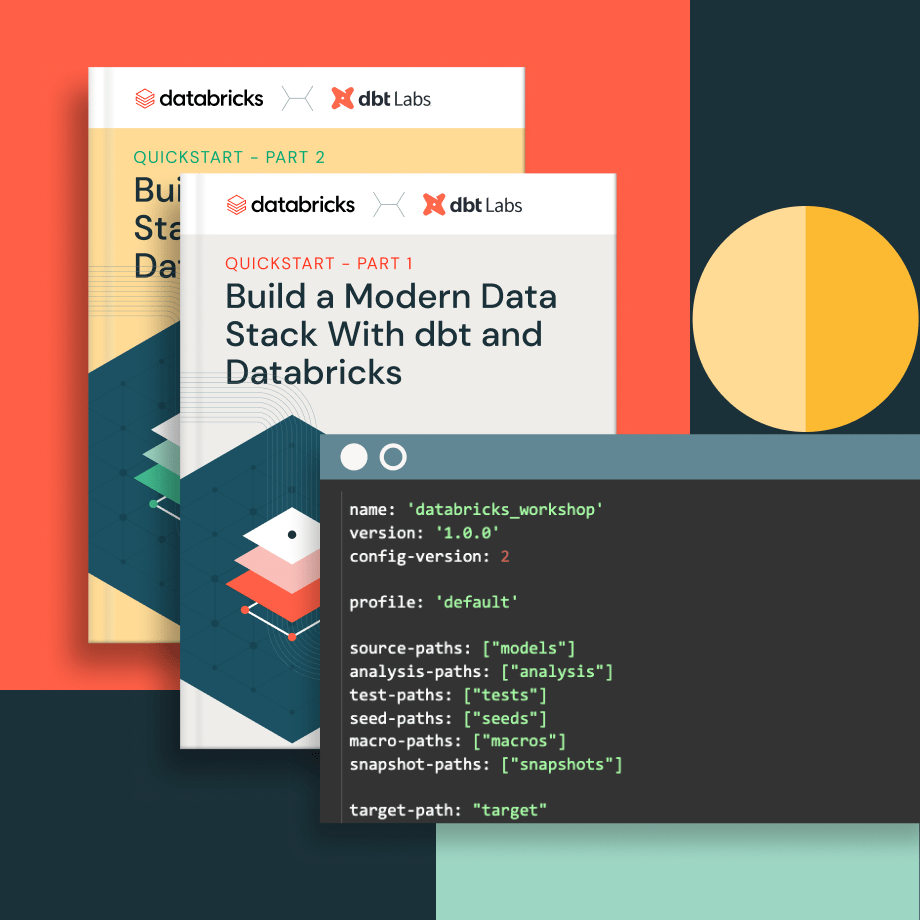 Find out how to give your data teams the complete, accurate data to scale with your organization's analytics and AI needs. With dbt and Databricks, you can greatly simplify your data engineering to bring scale and performance to your data platform.
Download this starter kit to begin building scalable data transformation pipelines on the Databricks Lakehouse. You'll get step-by-step instructions that help your team collaborate on data modeling for analytics, BI and ML — entirely from scratch.
Your kit includes:
Introduction to dbt With Databricks: Watch this on-demand webinar to learn about the native, SQL-first integration between Databricks and dbt Cloud, now available in just a few clicks on Partner Connect.
Quickstart Guide Part I: Take the first steps to model data with dbt Cloud using data in Delta Lake — following software engineering best practices such as version control, testing and documentation — to build a scalable data transformation pipeline using dbt and Databricks.
Quickstart Guide Part II: Use Databricks SQL to analyze the data transformed with dbt with the built-in SQL editor, visualizations and dashboards.
Sponsor: Databricks (Databricks Privacy Policy)
Co-Sponsor: dbt Labs (dbt Labs policy)