Why Databricks + Fivetran?
Integrate data from 150+ sources for analytics and AI
Integrate your operational data with built-in connectors to SaaS applications like Salesforce, Marketo, NetSuite and Workday for analytics and AI combined with your semi-structured and unstructured big data.
Automate reliable data ingestion for Delta Lake
Create automated, zero-maintenance data pipelines in minutes. Stop spending hours fixing broken pipelines caused by API or schema changes.
Keep all your data within Delta Lake up to date
Use the optimized change data capture (CDC) to ingest data into Delta Lake that is always up to date.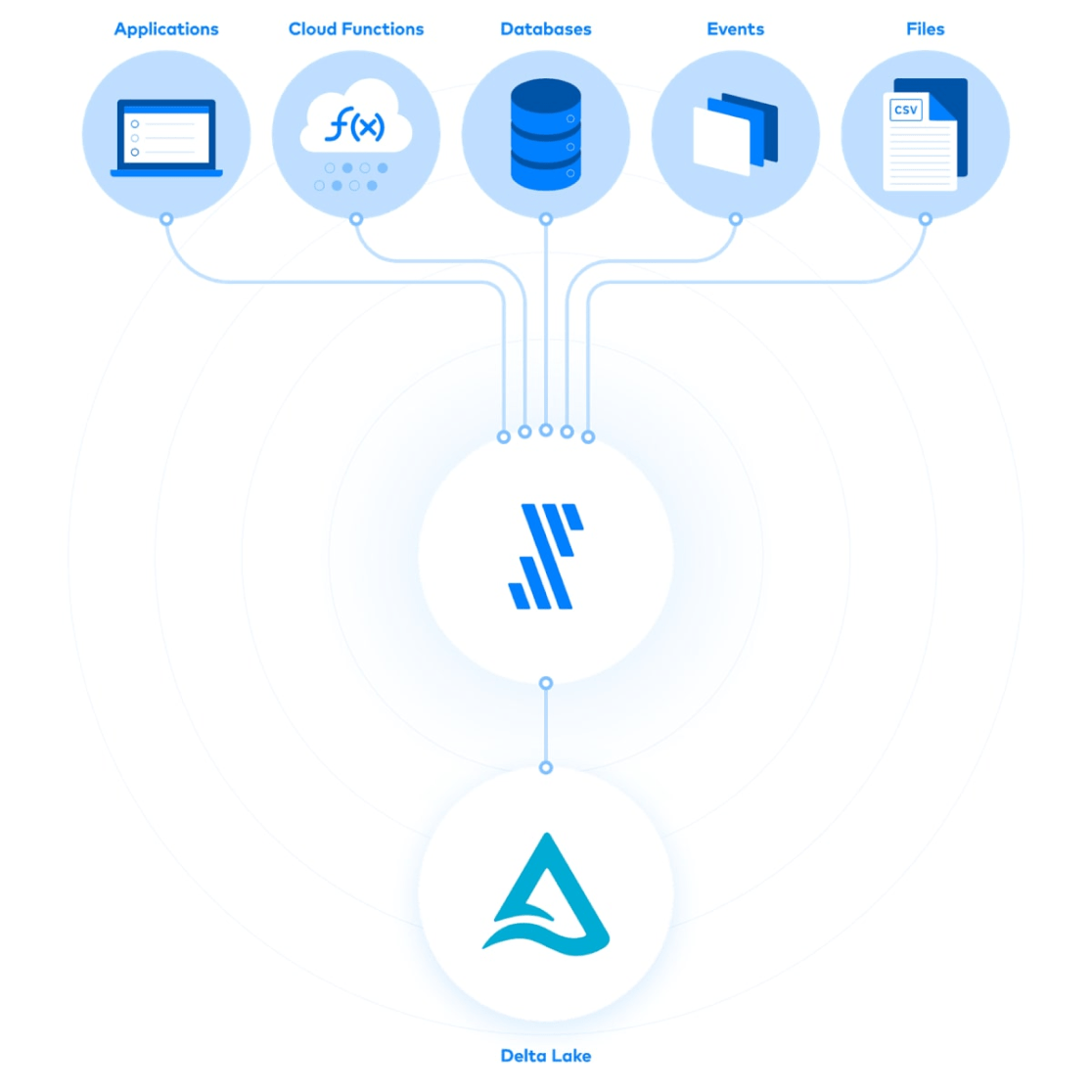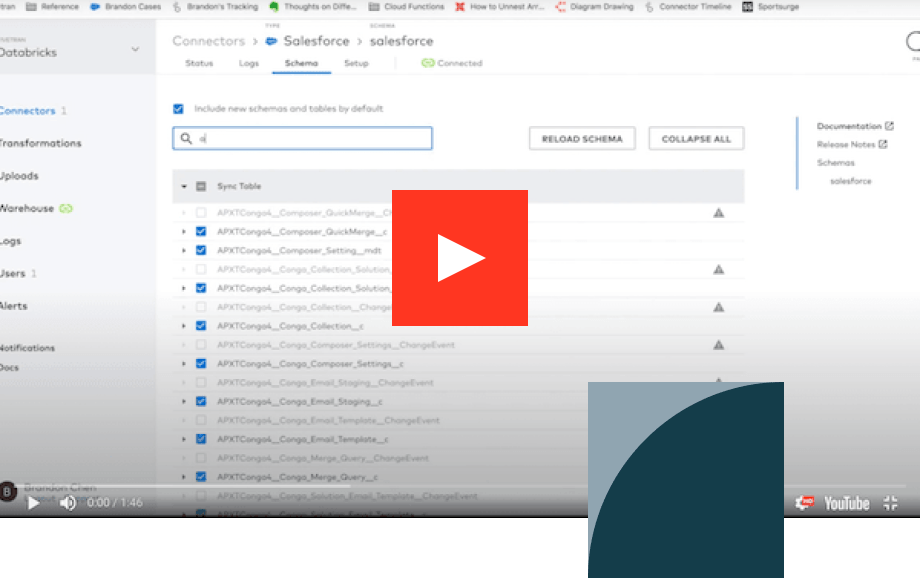 Watch Fivetran ingest data into Delta Lake
See how easy it is to create zero-maintenance data pipelines for Delta Lake.
How it works
Create Fivetran account
Create your Fivetran account to access 150+ automated connectors and entity relationship diagram (ERD) documentation for the prebuilt schemas for your source applications.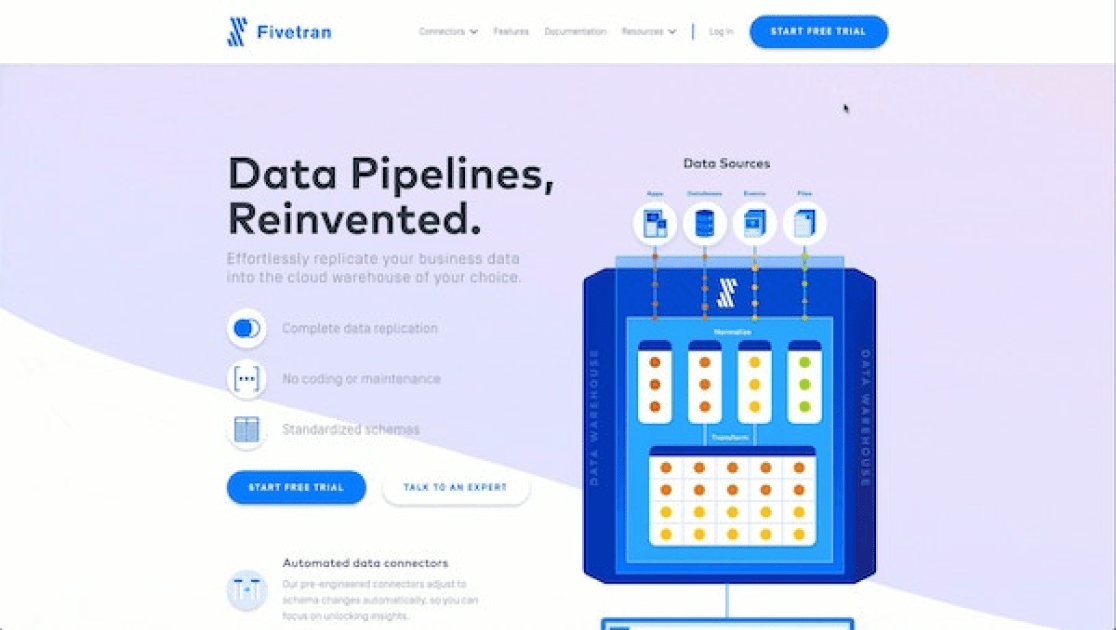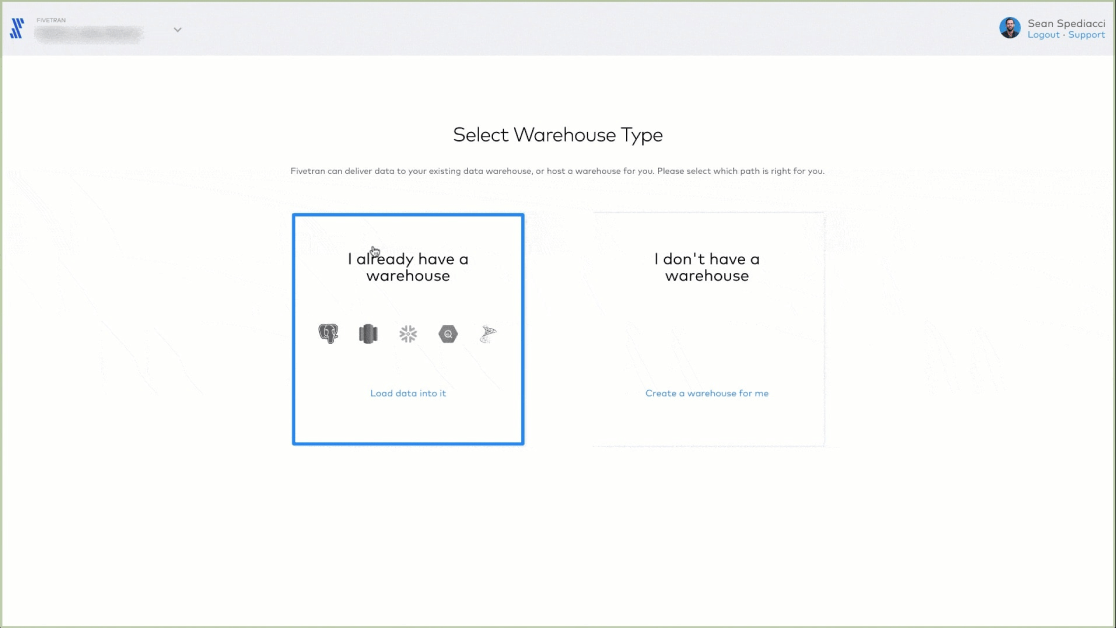 Set up Delta Lake for Databricks destination
Select Delta Lake as your destination and define the configuration details including object storage details, connection method (directly or SSH tunnel), timezone and so on.
Choose a connector and start syncing
Finally, choose the data sources you wish to automate extraction for and define the connection criteria. Add more sources as required.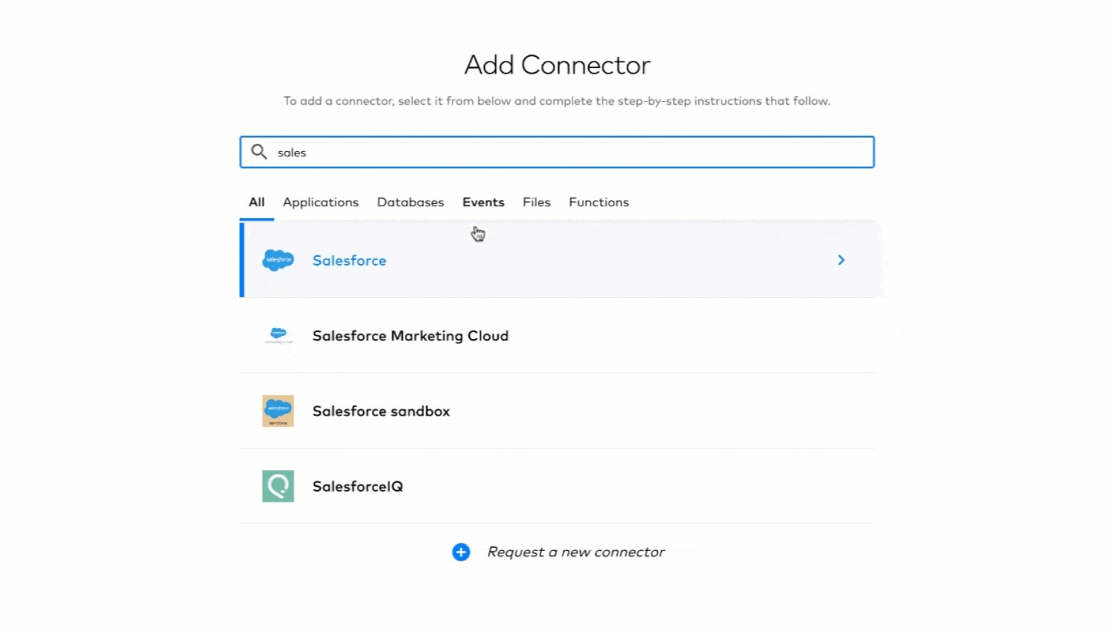 Industry use cases
Sales Analytics
Easily combine, report and analyze data from CRM, helpdesk, and issue trackers for sales analysis and customer health analysis.
Marketing Analytics
Improve targeted customer acquisition marketing, ROI and customer journey analysis, with predictable business outcomes.
Finance Analytics
Integrate data for Planning and Budgeting, Integrated Financial Planning, Forecasting and Modeling, and more.