Why Databricks + Informatica?
Ingest data directly into Delta Lake
Accelerate processing of high-volume pipelines in Delta Lake using the drag-and-drop interface, Informatica Big Data Management.
Get faster time to value for analytics
Develop highly reliable data sets through Delta Lake's ACID transactions, schema enforcement, and other file enhancements.
Verify data lineage for analytics and ML
Find the right data sets in Delta Lake for model training with the Informatica Enterprise Data Catalog integration.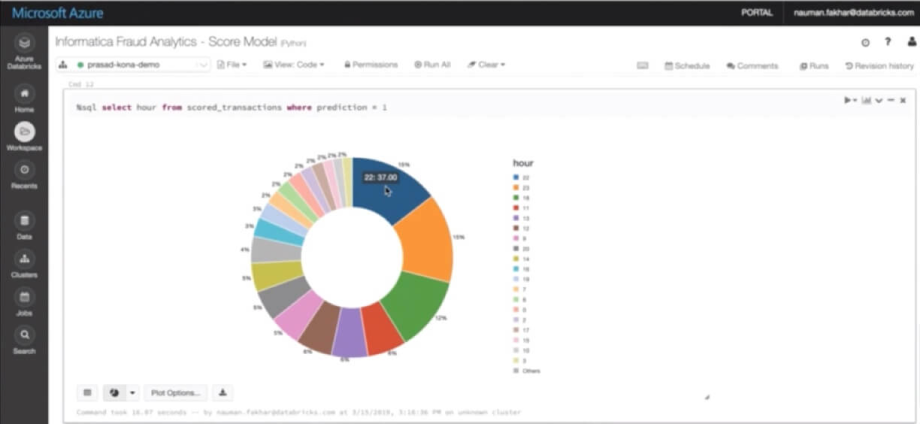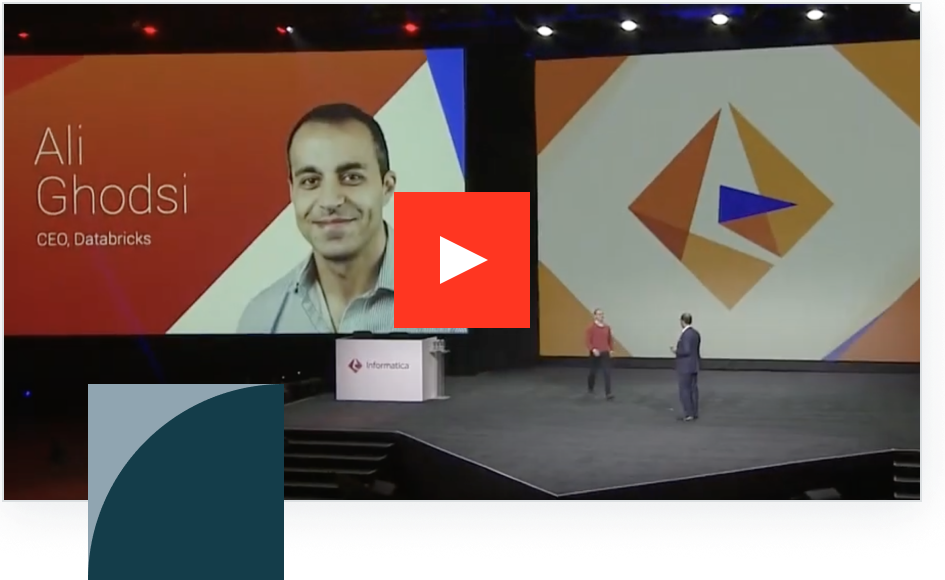 Watch Databricks CEO Ali Ghodsi at Informatica World 2019
Informatica's CEO and Ali Ghodsi kick off Informatica World with an opening keynote.
How it works
Build a data pipeline without any coding
Informatica's Data Engineering Integration (DEI) with the Databricks Lakehouse Platform allows data teams to create scalable pipelines in an optimized Apache Spark™ implementation.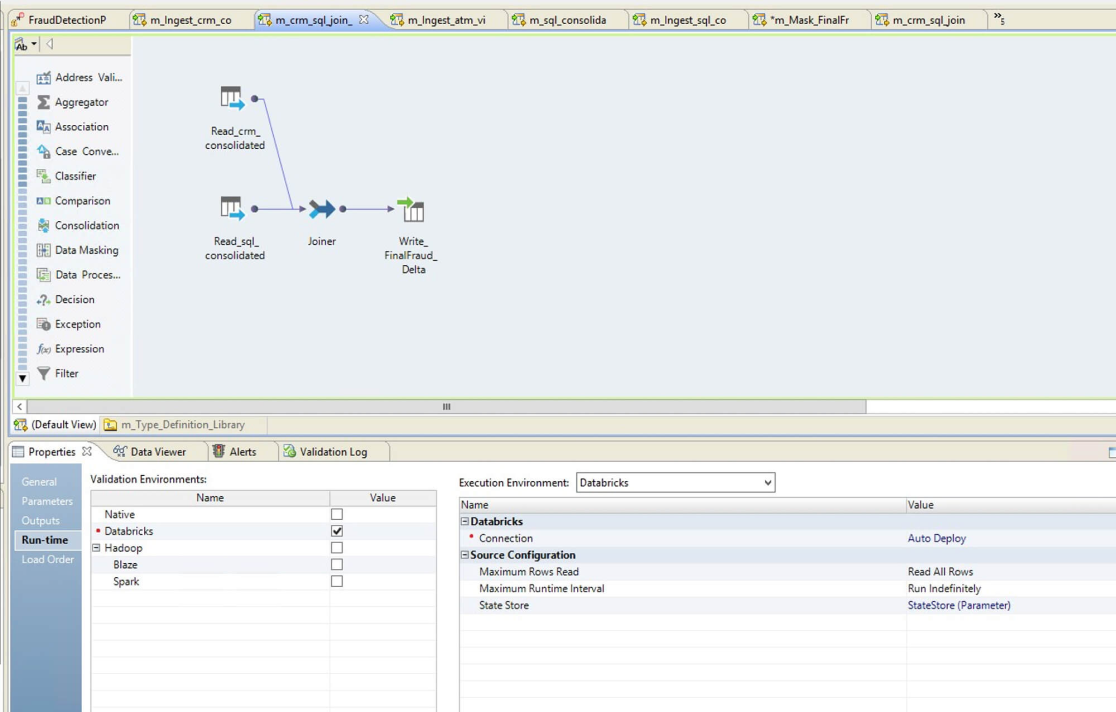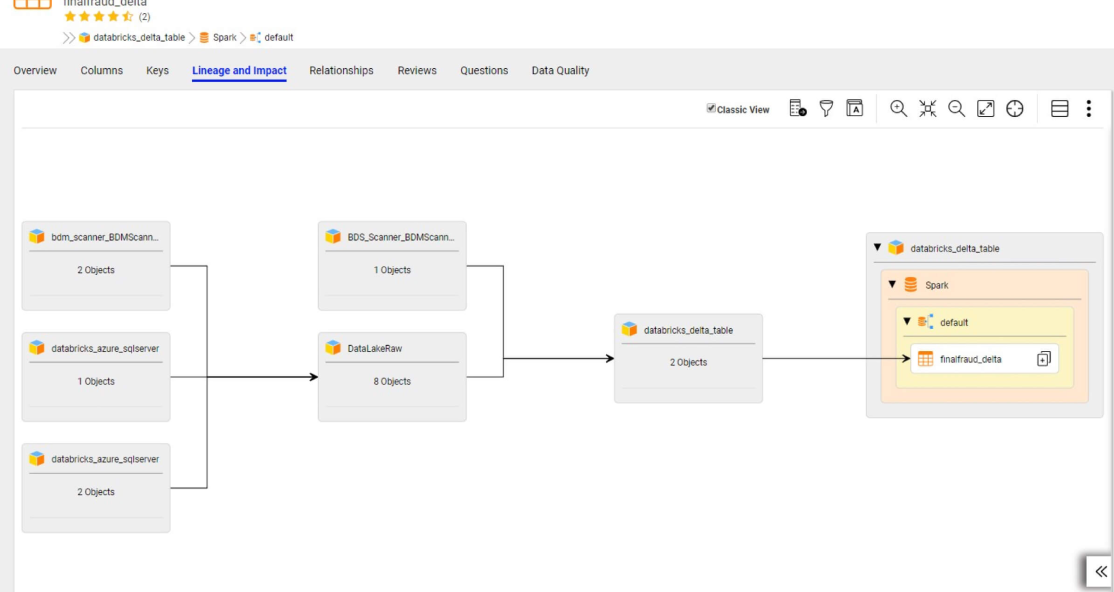 Push down Spark jobs and use Delta Lake to provide reliability
Delta Lake provides high reliability and performance to scale data sets and data pipelines for analytics and ML projects. Achieve speed and agility of data management by provisioning analytics models quickly.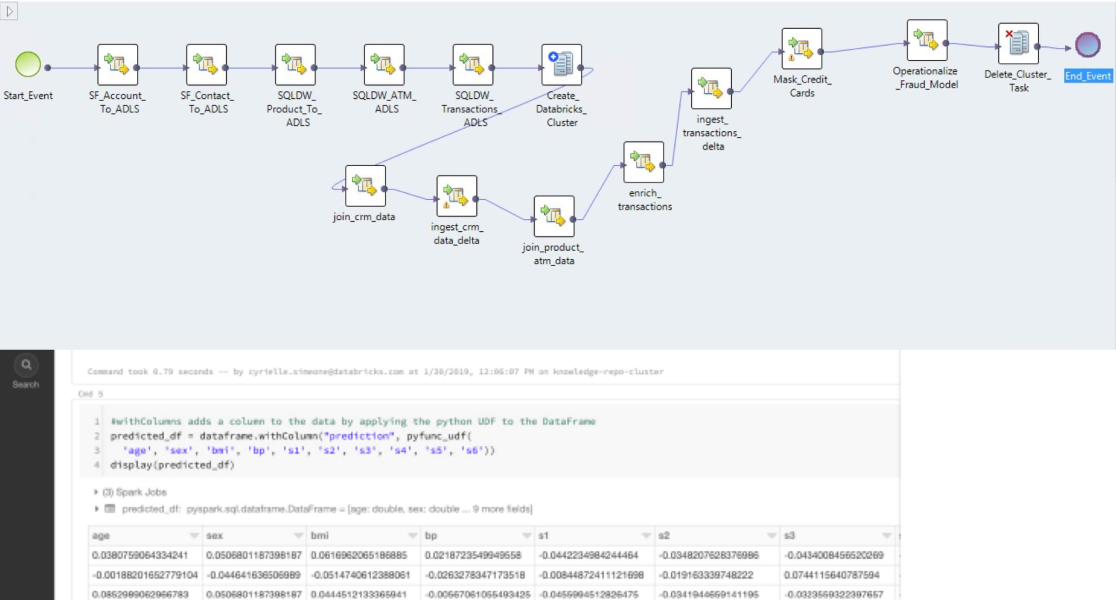 Use cases
Enable fraud
detection
Get faster data access to allow data teams to detect fraudulent transactions in real time.
Improve personal care experience
Modernize your technology stack to provide a superior experience for patients and physicians.
Verify lineage of sensitive data sets
Automate catalog management to discover the most trusted data for modeling.