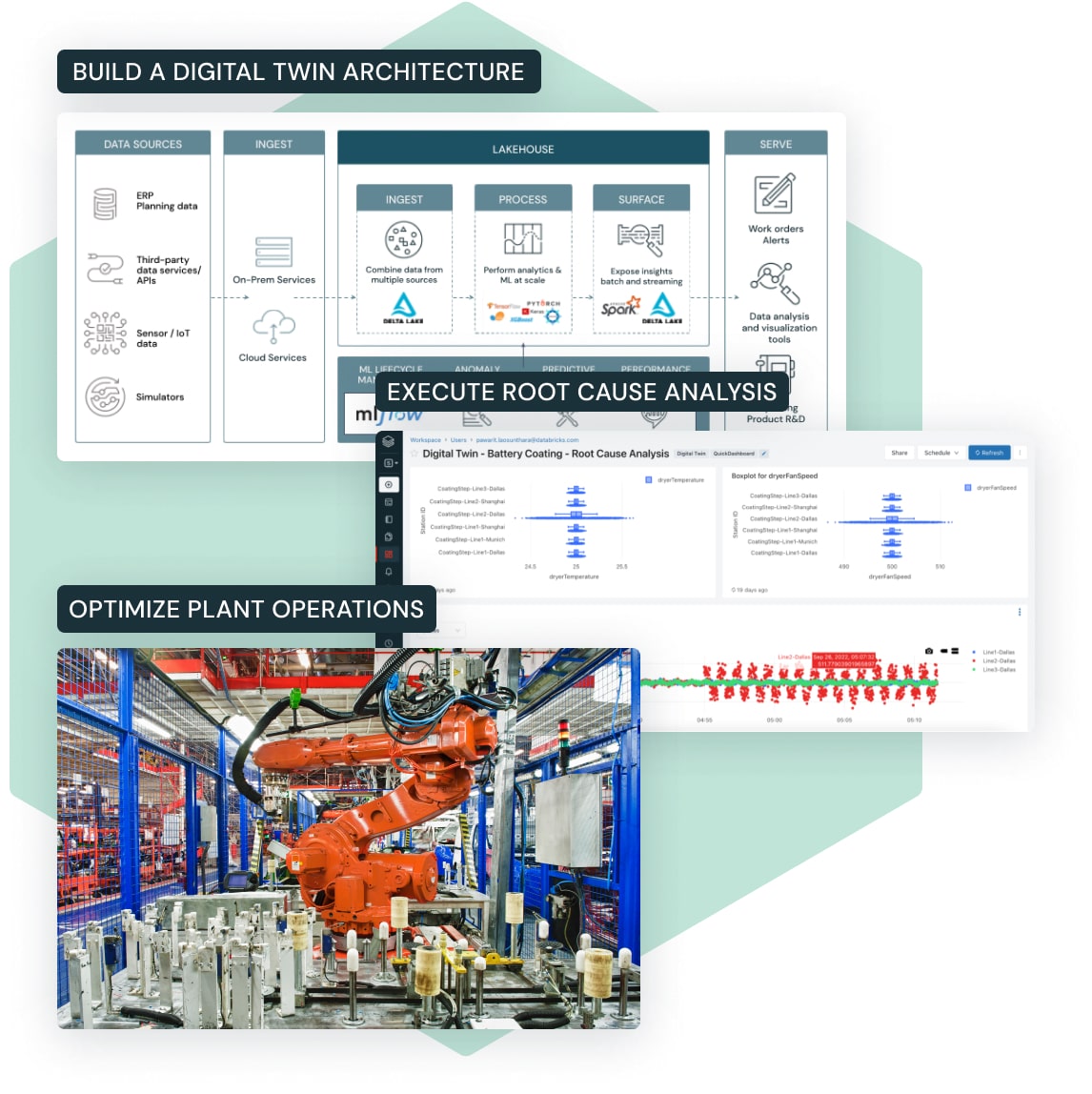 Increase operational efficiency and improve decision-making
Market dynamics and volatility are requiring manufacturers to bring products to market quicker, optimize production processes and build agile supply chains at scale at a lower price. To do so, many manufacturers have turned to building digital twins, which are virtual representations of objects, products, pieces of equipment, people, processes, or even complete manufacturing ecosystems.
Digital twins are created using data derived from sensors (often IoT or IIoT) that are attached to or embedded in the original object. This data provides both structural and operational views of what happens to the object in real time, allowing engineers to monitor systems and model systems dynamics.
Get started with our Solution Accelerator for Digital Twins to build performant and scalable end-to-end digital twins that:
Process real-world data in real time
Compute insights at scale and deliver to multiple downstream applications
Optimize plant operations with data-driven decisions
Download notebooks