Announcing the Spark Live 2017 World Tour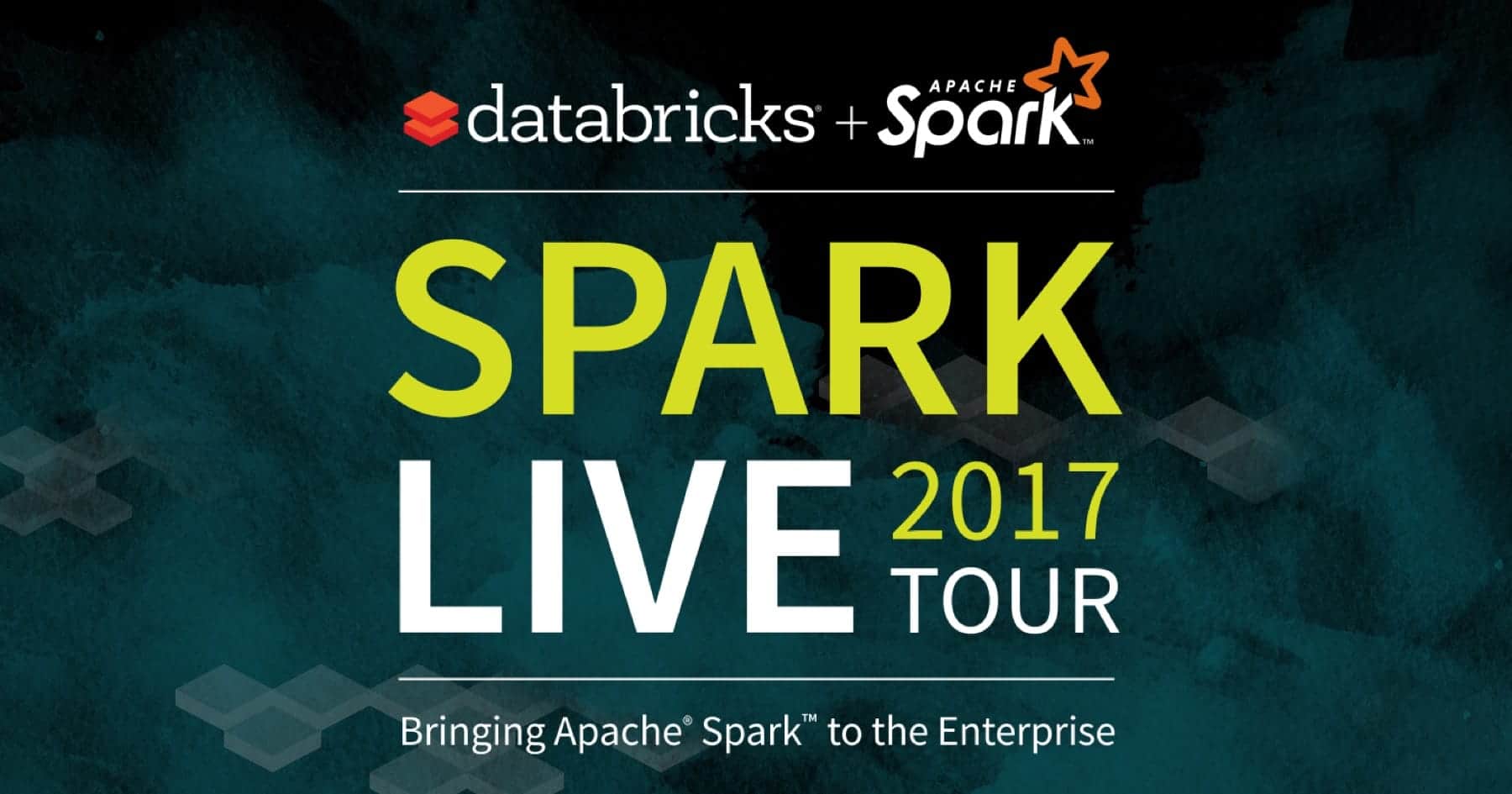 Due to the enthusiasm and positive feedback from last year's Spark Live tour, we will be hitting the road again in 2017 to continue our mission of bringing Apache Spark and Databricks to the masses. This time, we'll be visiting more cities and expanding our reach across the globe including Atlanta, Austin, DC, London, Los Angeles, New York, Reston, San Jose, Seattle, Sydney, and Toronto!
If you weren't one of the 1000+ attendees of Spark Live from 2016, this is an event you won't want to miss. Spark Live is a complimentary one-day workshop for data professionals and IT leaders who want to learn how to leverage the power of open source Apache Spark and Databricks to make transformative use cases a reality.
Our agenda will be packed with valuable insights from Databricks technical experts, discussions on how to deploy Spark in the enterprise, demos from our customers, hands-on labs, and technical training from the foremost Spark experts in the world. Whether you are new to Spark or are a seasoned veteran wanting to increase your expertise, Spark Live will have something for everyone.
Furthermore, all attendees will receive free ongoing access to Databricks Community Edition after the event—providing you with the ideal platform to continue your journey with open source Apache Spark for as long as you want.
Interested in attending a Spark Live in 2017?
Review the schedule and request your spot today!
Interesting in sponsoring Spark Live?
Please send inquiries to [email protected].
See all Company Blog posts