Databricks Announces 2021 North America Partner Awards
The Databricks Partner Ecosystem of over 450 partners globally are critical to building and delivering the best data and AI solutions in the world. We are proud to collaborate with our partners and recognize that success of our joint customers is the result of mutual commitment and investments in training, solution development, and our ongoing field programs. Our partners bring expertise to accelerate success for data teams with the right software, services, and strategic consulting expertise.
At this year's Partner Executive Summit, we were thrilled to present the 2021 Databricks North America Partner Awards, which recognized our top-performing partners for their exceptional accomplishments and joint collaboration with Databricks in the past year. This award highlights the standout work we have done in collaboration with technology, consulting and system integrator partners, who brought deep industry expertise, technology skills and impactful solutions to Databricks customers like H&M, Credit Suisse and Starbucks.
Check out a rundown of the winners of each category:
Consulting and System Integrator Partners
Global Consulting & SI Partner of the Year: Accenture/Avanade
Databricks has partnered with Accenture and Avanade for years to create 20+ joint solution accelerators and 100+ global client solutions that deliver opportunities across industries. By combining solution accelerators and assets, strong investments in training and marketing and a dedicated innovation center, we enable joint customers to realize a faster time-to-deployment and 3x ROI. Co-developed offerings cover Hadoop Migration, industrialized machine learning, master data management and financial risk management, while client engagements span top enterprise companies in financial services, energy and utilities, retail and consumer goods and much more.
Congratulations to Alan Grogan, Atish Ray, and the Accenture and Avanade team!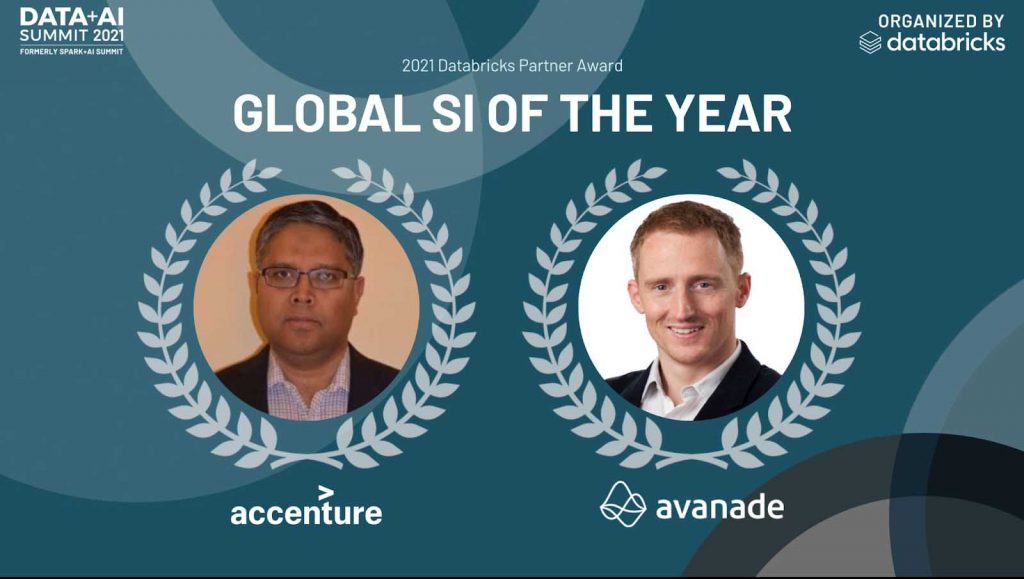 National Consulting & SI Partner of the Year: Slalom
With strong leadership collaboration, go-to-market alignment and technical resources, it's no surprise that Slalom wins this year's Databricks National Consulting & SI Partner of the Year award. We partnered to develop the Modern Culture of Data powered by Databricks, which enables customers to unlock the potential of their organization and realize investments in AI. By combining our collective expertise across data engineering, data science and DevOps, customers accelerate the ML process. Since its inception, the Modern Culture of Data powered by Databricks has helped customers like Comcast and Walgreens embed data into every business decision.
Congratulations to David Frigeri and the Slalom team!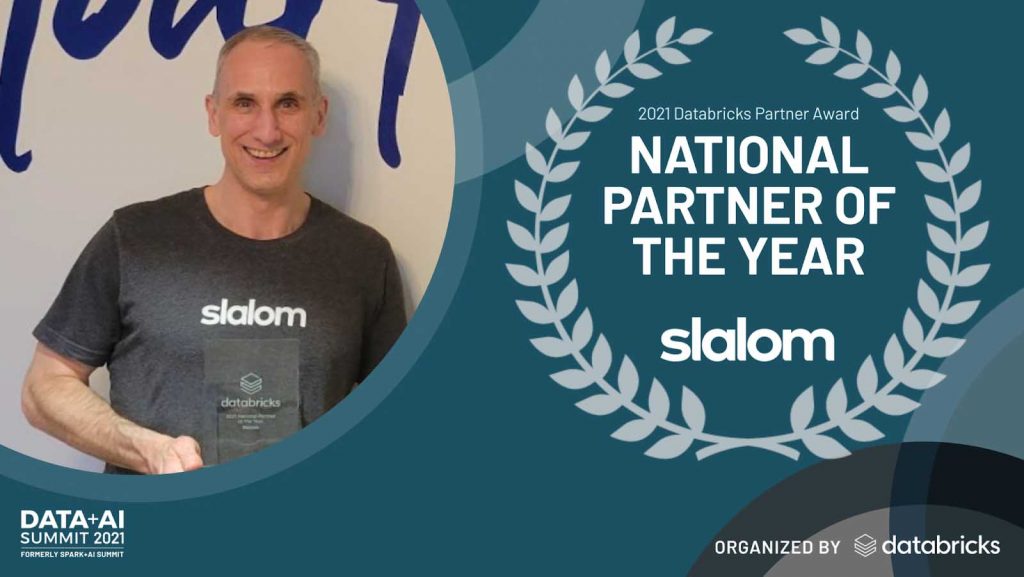 C&SI Innovation Award: Neudesic
When it comes to solution accelerators and assets, Neudesic goes above and beyond. The Neudesic Azure Data and AI Platform Accelerator is a collection of repeatable frameworks, automations and configurations that unify data engineering and data science. Single-click deployments lower cost and provide a faster path to production, while integrating critical functions like MLOps and machine learning lifecycle management. Over 25+ clients have been able to automate the movement of data from siloed sources to an enterprise-scale data lake in as quickly as 10 days, reducing upfront deployment time by 50%. In addition, their Utility Data & AI Platform Accelerator enables energy and utility customers to use AI to identify patterns in large IoT datasets to identify the sources and causes of reliability issues.
Congratulations Mike Rossi and the Neudesic team!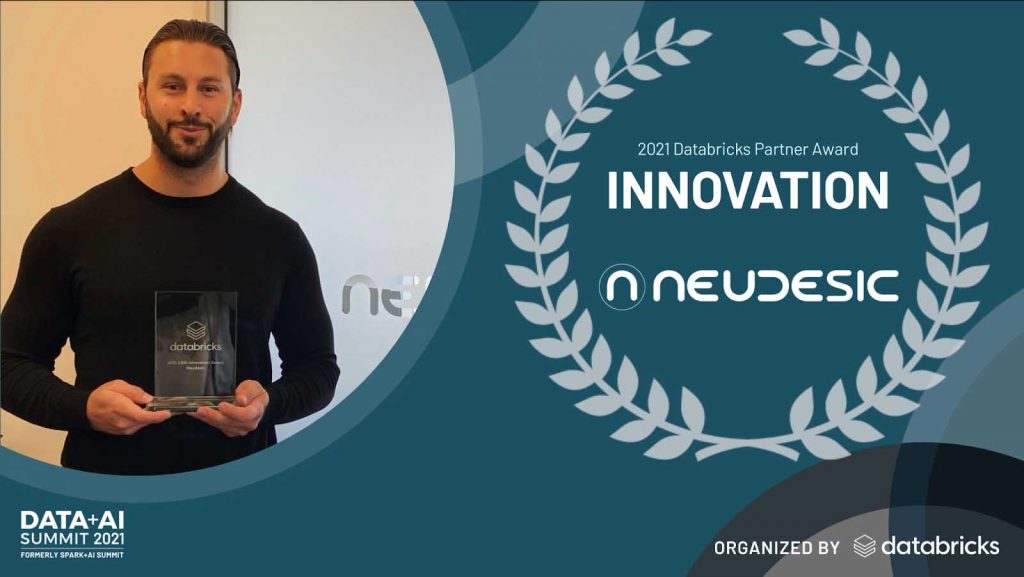 C&SI Customer Impact Award: Cognizant
Our partnership with Cognizant has led to impactful engagements across key industries. To name a few, we partnered with Cognizant to help a global automotive manufacturer lower costs and reach a faster time-to-market. Due to the customer's on-premises Hadoop environment having a high number of admins, poor data science standards and limited hardware capacity, they leveraged Cognizant and Databricks for the development of their reference architecture and data migration. This resulted in 50% faster ETL workloads and 3x productivity increase for data science and data engineering models. We also partnered together to enable a global pharmaceutical company to implement a data science strategy that reduced their data processing from 128 days to 12 hours, improving profitability and saving them $20M in budget.
Congratulations Guarav Gupta and the Cognizant team!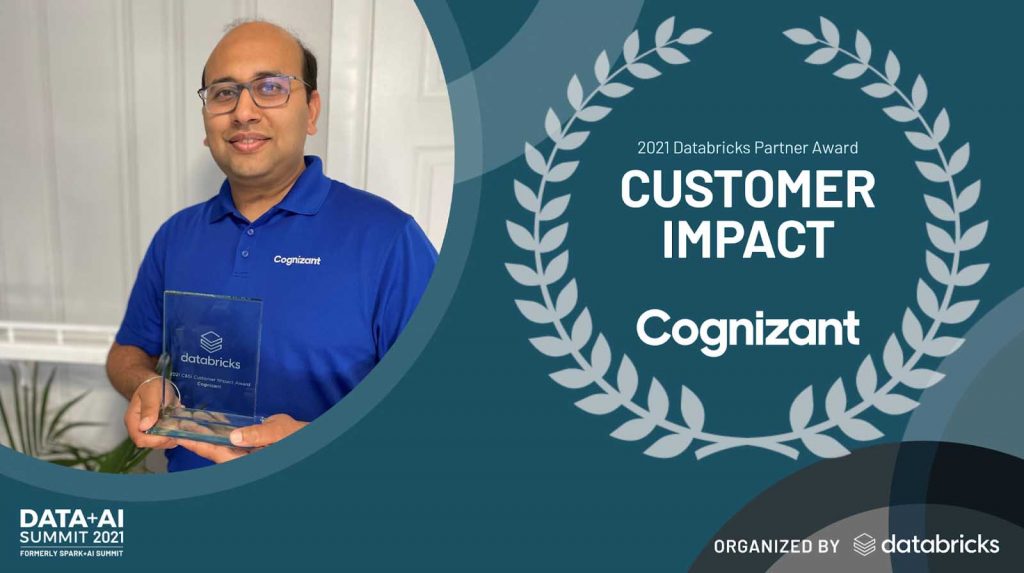 C&SI Customer Rising Star Award: 3Cloud
The 3Cloud team quickly built a strong Databricks practice within their organization and together, we have helped several customers implement AI solutions using Azure Databricks. With repeatable solution accelerators built on Azure Databricks, customers can set up their data environments in minutes, auto-scale and collaborate on shared projects in an interactive workspace. In addition, 3Cloud is one of Databricks' biggest marketing advocates, consistently publishing blogs, hosting webinars and creating videos that showcase how to extract, transfer, and load data to the Databricks Lakehouse Platform for more efficient performance and rapid acceleration.
Congratulations Adam Jorgensen and the 3Cloud team!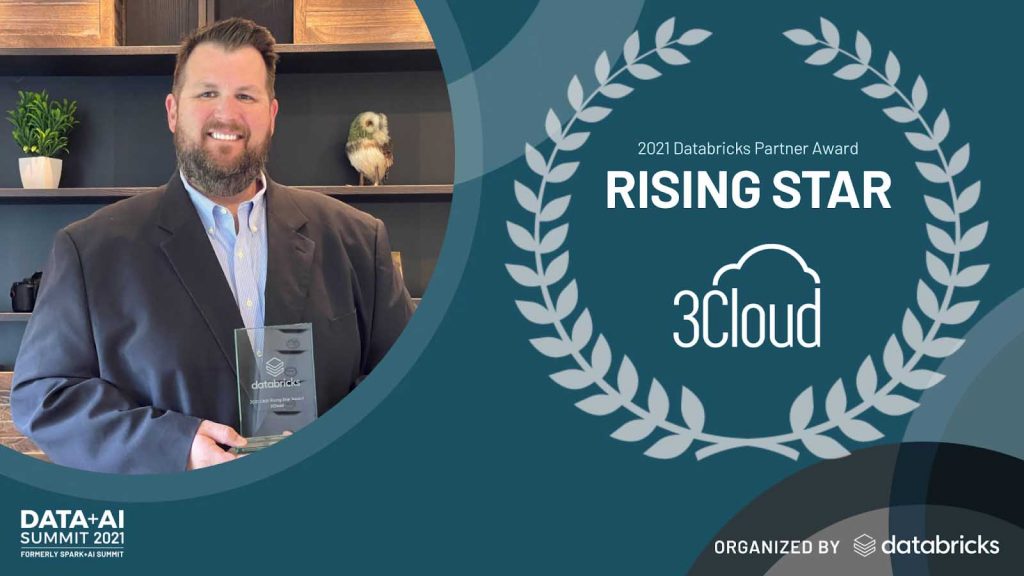 Federal Consulting & SI Partner of the Year: Booz Allen Hamilton
Booz Allen Hamilton brings bold, innovative thinking to industries ranging from defense to international development. It's this boldness that makes partnering with Booz Allen Hamilton differentiated for our federal organizations. Since our partnership began, we've been helping customers like the National Geospatial-Intelligence Agency, the Veterans Administration and the Department of Defence transform how they modernize IT and data analytics. With over 500 practitioners at Booz Allen Hamilton trained on Databricks, we have been able to co-develop repeatable solution accelerators and assets for Federalwide Assurance, cyber and genomics quickly, amplifying the impact we bring to our joint customers.
Congratulations to Steven Escaravage and the Booz Allen Hamilton team!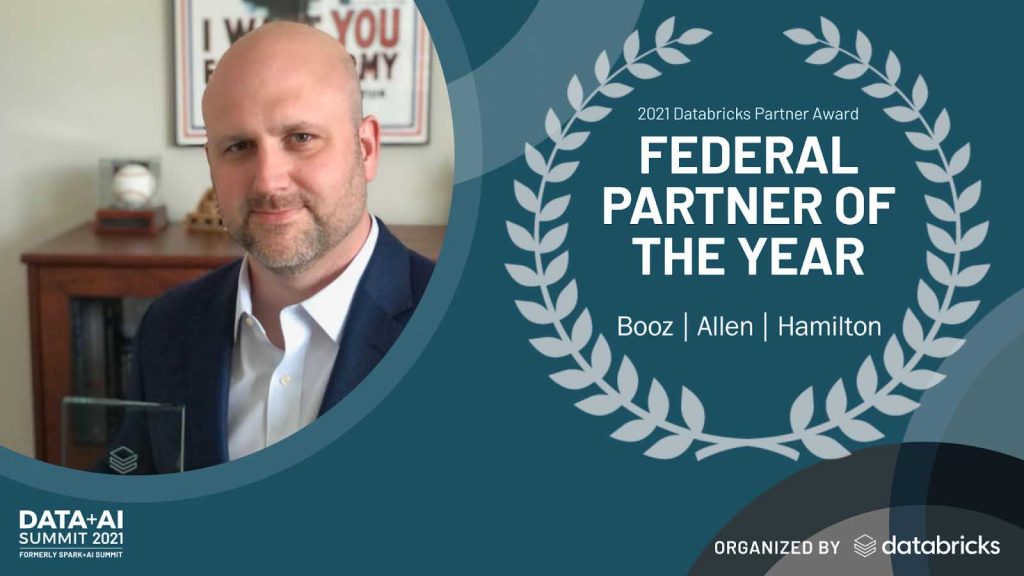 LATAM Consulting & SI Partner of the Year: BlueShift
Since joining the Databricks partner ecosystem last year, our partnership with BlueShift has been seamless. With great leadership alignment and strong investments in training and marketing, BlueShift and Databricks have worked together with several key customers across Brazil to add value to their automation, big data, infrastructure and cloud projects. For example, we recently partnered to help a Brazilian investment firm migrate from on-premises to the cloud, reducing their data processing time from 3-hours to 2 minutes and reducing costs through autoscaling. In addition to nurturing our customer relationships, BlueShift has gone above and beyond to host several joint marketing events and to develop repeatable solutions centered on the Databricks Lakehouse platform.
Congratulations to Alan Camillo and the BlueShift team!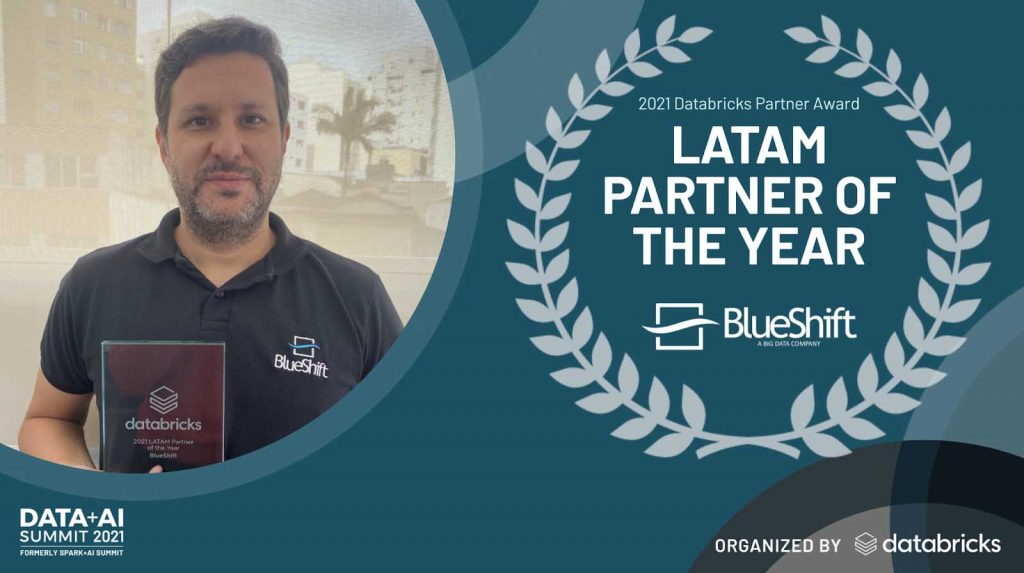 Technology Partners
ISV Innovation Award: Matillion
To keep up with the changing pace of the market, organizations need to innovate by taking advantage of the cloud to maximize analytics, reporting and advanced use cases like machine learning and AI. Matillion ETL for Delta Lake is an elegant solution for simplifying data ingestion and transformation on the Databricks Lakehouse Platform. Matillion's deep integration with Databricks leverages push-down instructions to maximize performance on Delta Lake. With just a few clicks, the easy-to-use interface empowers data teams to unify their data science and BI environments.
Congratulations Matthew Scullion and the Matillion team!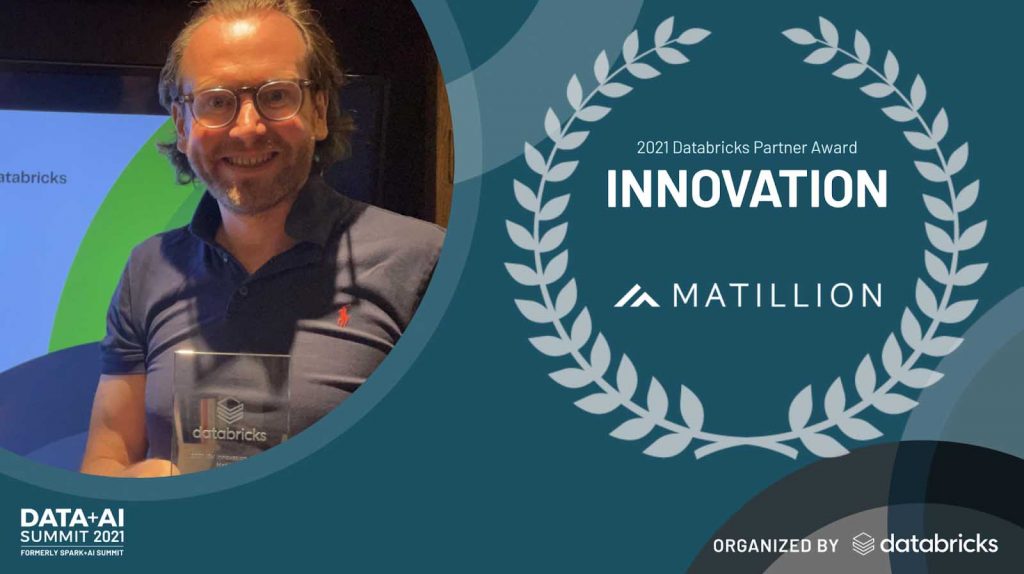 ISV Customer Impact Award: Qlik
Our partnership with Qlik enhances efficiency and the customer experience. For example, we partnered to help the transportation and logistics company J.B. Hunt address the criticality of customer responsiveness, service quality and operational efficiency. This accelerated their delivery of analytics-ready data to its users with one-to-two-minute latency. Over the last year, we've seen even more demand from mutual customers to modernize their data architectures across multiple cloud environments. Qlik's support for Databricks, in both data integration and analytics, has enabled us to meet and exceed these demands. Qlik's SQL integration, multi-cloud support and ongoing customer success are just some of the many reasons Qlik is this year's ISV Customer Impact Award winner.
Congratulations Itamar Ankorion and the Qlik team!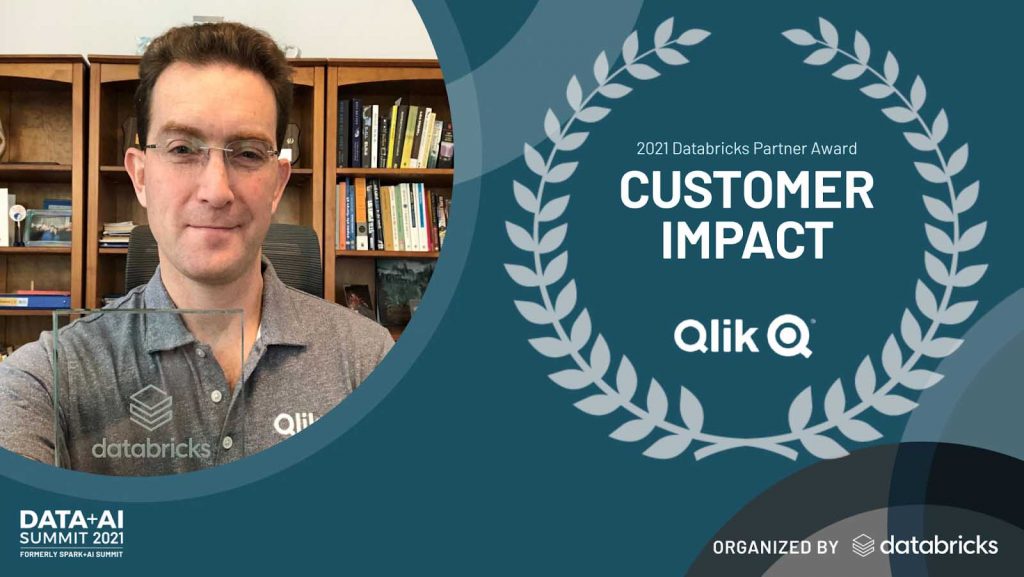 ISV Momentum Award: Confluent
Together, Confluent and Databricks have developed a powerful and complete data solution focused on helping companies operate at scale in real-time, and we're only just getting started. Leveraging Confluent Cloud and the Databricks Lakehouse Platform as fully-managed services on multiple clouds, developers can implement real-time data pipelines with less effort and without the need to upgrade their datacenter (or set up a new one). This opens the door for processing all types of data to allow customers to make real-time predictions and gain immediate business insights. We'll continue to enhance this partnership with further growth of joint customers on Kafka and by introducing a new connector for Confluent Cloud later this year.
Congratulations Sid Rabindran and the Confluent team!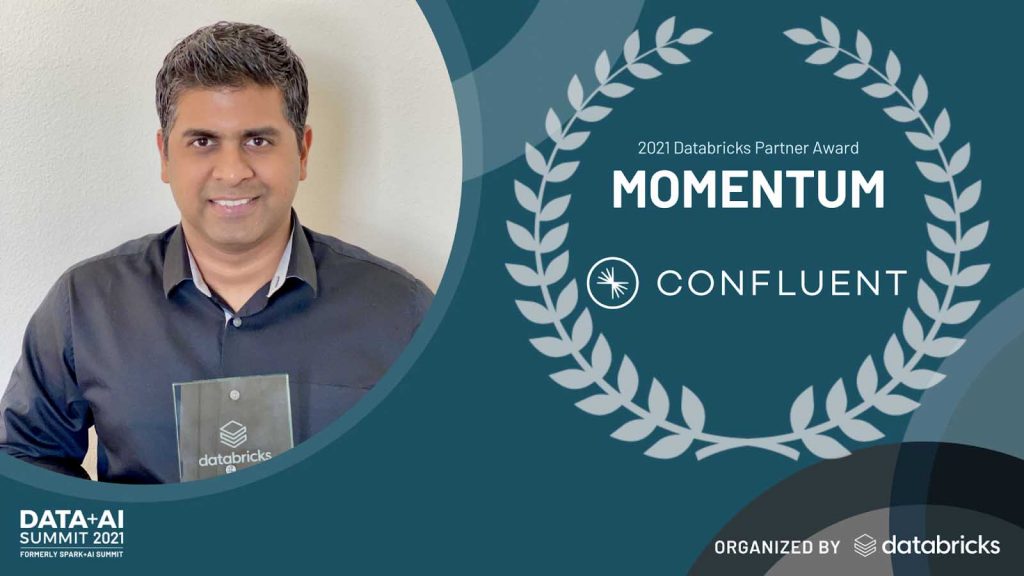 With dbt, analysts take ownership of the entire analytics engineering workflow. We partnered with dbt to announce brand-new support for the dbt-spark plugin in dbt Cloud, which includes native support for Databricks. Three reasons why we're excited about the Databricks and dbt partnership: analysts can model complete datasets from the same platform trusted by their data science counterparts; organizations can apply analytical best practices like version control, testing, scheduling and documentation without sacrificing speed or reliability; and open source is at the heart of the dbt ecosystem, so customers benefit from continuous innovation and community support.
Congratulations Amy Deora and the dbt team!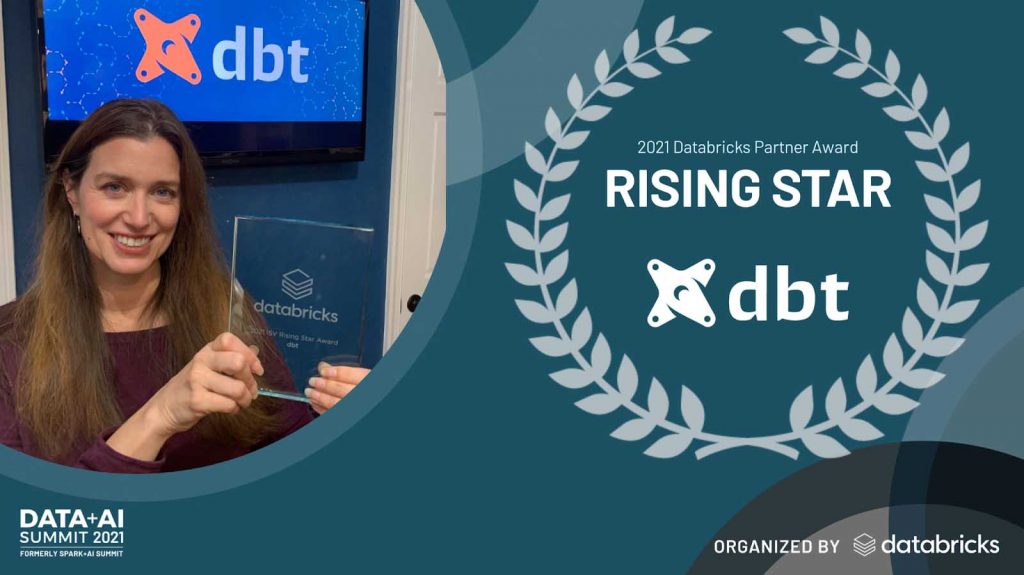 Partner Champions
This year, we awarded special recognition to members of our Partner Champions group. These eight Partner Champions were recognized for their excellent evangelism of the Databricks Lakehouse Platform, through both customer implementations, technical innovation and community support.
Jai Malhotra from Accenture for implementing Databricks' first true multi-cloud engagement, allowing for single platform and automation at scale with AWS, Azure and Google Cloud.
Nathan Buesgens from Accenture for leading the effort behind Accenture's Industrialized Machine Learning platform to accelerate model delivery and optimize the data science workflow.
Vishal Vibhandik from Cognizant for leading AI and analytic collaborations and being personally involved in nearly all joint client engagements between Databricks and Cognizant.
Matt Collins from Slalom for championing the Modern Culture of Data powered by Databricks to help organizations achieve the massive cultural transformation needed to drive analytics at scale.
Abhishek Dey from Wipro for driving IntelliProc, which complements Azure Cloud Native Data Services and automates the cloud data transformation journey with 'out of the box' capabilities.
Jason Workman from Insight for leading the charge on several strategy, architecture and migration projects to the Databricks Lakehouse Platform, along with incredible collaboration with the Databricks cross-functional teams.
Maciej Szpakowski from Prophecy.io for providing the technical expertise to integrate Prophecy with Databricks, dedication to end-to-end migrations for key global customers and ongoing collaboration with the Databricks product team.
Alexa Maturana-Lowe from Fivetran for going above-and-beyond as a Databricks champion and collaborator, and for leading the effort and innovation behind capturing Delta Lake workloads using Fivetran.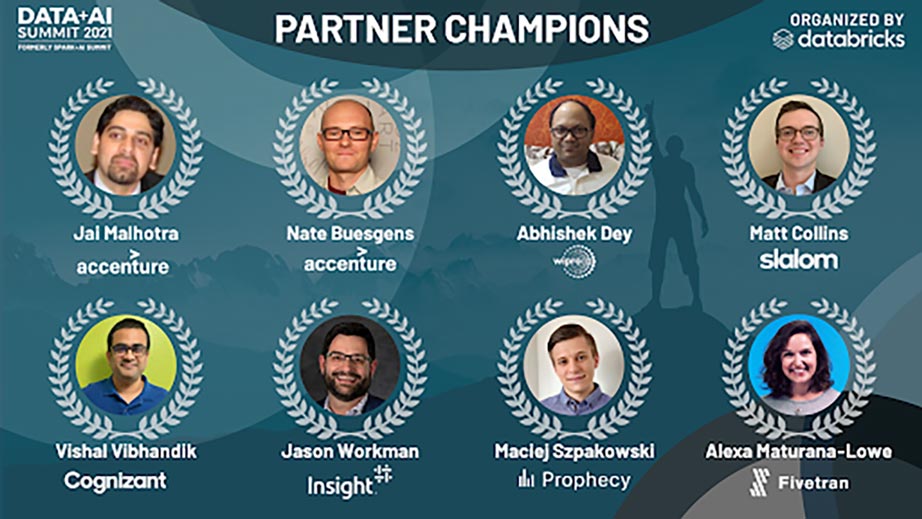 Thank you to the entire community of our 450+ partners, and we look forward to even more engagement and collaboration!