Databricks is the only cloud-native vendor to be recognized as a Leader in both 2021 Gartner Magic Quadrants: Cloud Database Management Systems and Data Science and Machine Learning Platforms.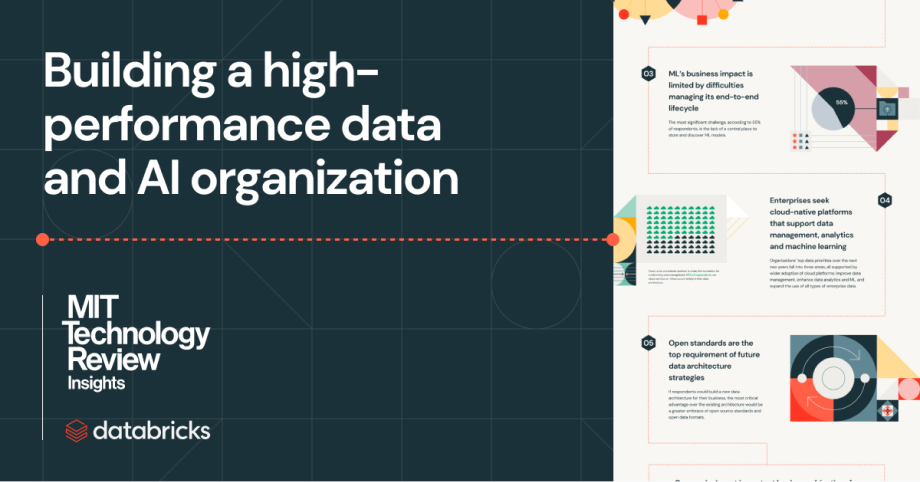 Building a high-performance data and AI organization
MIT Technology Review Insights I 9-min read
To understand how data management and AI are evolving, researchers surveyed 351 CDOs, CIOs and CTOs and interviewed executives from McDonald's, CVS Health, L'Oréal, Northwestern Mutual and more. Learn how execs are strategizing architecture design, creating a working data culture and scaling ML to maximize business value.