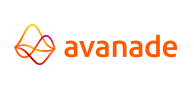 Scale innovation and accelerate business results
Databricks and Avanade help clients to develop a customized end-to-end enterprise data strategy, streamline their full machine learning lifecycle with a repository of industry-specific models and pipeline templates, and validate outcomes to achieve desired business results. This partnership combines Avanade's deep knowledge and experience in massive-scale data engineering and collaborative data science with Azure Databricks.
"With Databricks, Avanade helps enterprises modernize their data stack to deploy advantageous and innovative solutions. We're helping our clients harness the full potential of the Databricks Lakehouse platform by setting up and embedding industrial-strength machine learning into processes to maximize value."
— Alan Grogan, Global Executive Lead, Data Platform Modernization, Avanade
2023 Databricks Global Consulting and SI Partner of the Year for the 5th year in a row
2023 EMEA Partner of the Year – their 8th regional partner of the year award
1,000+
Data engineers and data scientists
trained in Azure Databricks
100+
Solution architects focused on Azure
Databricks
50+
Azure cloud-native solutions with
Databricks
Data strategy and design
Develop a business-aligned data blueprint to modernize existing data solutions and harness the full power of Azure Databricks for AI and machine learning. Avanade combines use case–based solutions with robust Microsoft and Databricks knowledge to increase business agility, unify cross-functional teams, and create a faster time to value.
Migrate and modernize
Migrate and transform existing data ecosystems to Azure native services and take advantage of modern data, MLOps and compute capabilities. Avanade has over 500 skilled Azure Databricks practitioners globally, dedicated to delivering a seamless data migration from on-premises to the cloud.
Operationalize and scale
With Databricks, Avanade enables data teams to embed AI in analytics applications and operationalize data engineering, data science and MLOps using MLflow. Avanade leverages Databricks' industry solution accelerators, such as risk management in financial services and demand forecasting in retail, to drive value at scale.
Databricks + Avanade Resources