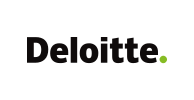 Unifying data, analytics and AI workloads through the power of the lakehouse
Combining Deloitte's cross-industry, world-class experience in data modernization and advanced analytics with the Databricks Lakehouse Platform, this strategic alliance will help you rapidly stand up a target-state data and AI platform that both meets your immediate needs and serves as the foundation for your strategic and long-term business goals.
2022 Databricks Transformation Partner of the Year
2022 Databricks Public Sector Partner of the Year
15,000+
Cloud-certified professionals across hyper-scalers
5,000+
Professionals with hands-on Apache Spark™ experience
300+
Databricks badged and certified professionals
Why Deloitte and Databricks?
Proven Experience
Deloitte's wealth of knowledge, including their Deloitte Databricks Migration Factory, offers structured approaches and methodologies that deliver successful on-time, on-budget implementations of Databricks.
Tailored Approaches
From the design phase through operation, automation is applied at every turn with tailored approaches for each of our major joint campaigns (e.g., lakehouse enablement, multicloud management, AI/ML, MPP migration, and Hadoop migration).
Minimal Disruption
Our alliance relationship keeps change management at the forefront as we aim to simplify the end-to-end data modernization journey for all stakeholders and minimize as much disruption as possible.
Delta Live Tables: Value Proposition and Benefits Whitepaper
Based on the collaborative work between Deloitte and Databricks, this whitepaper describes our point of view on Delta Live Tables (DLT) and the importance of a modern data analytics platform built on a lakehouse. Get your copy to explore specific DLT use cases and learn best practices that will help you focus on core transformation logic instead of operational complexity.
Read now