What is Databricks Workflows?
The fully managed lakehouse orchestration service for all your teams to build reliable data, analytics and AI workflows on any cloud.
Orchestrate any combination of notebooks, SQL, Spark, ML models and dbt as a Jobs workflow, including calls to other systems. Build ETL pipelines that are automatically managed, including ingestion and lineage, using Delta Live Tables. Databricks Workflows is available on GCP, AWS and Azure, giving you full flexibility and cloud independence.

Orchestrate anything anywhere
Run diverse workloads for the full data and AI lifecycle on any cloud. Orchestrate Delta Live Tables and Jobs for SQL, Spark, notebooks, dbt, ML models and more.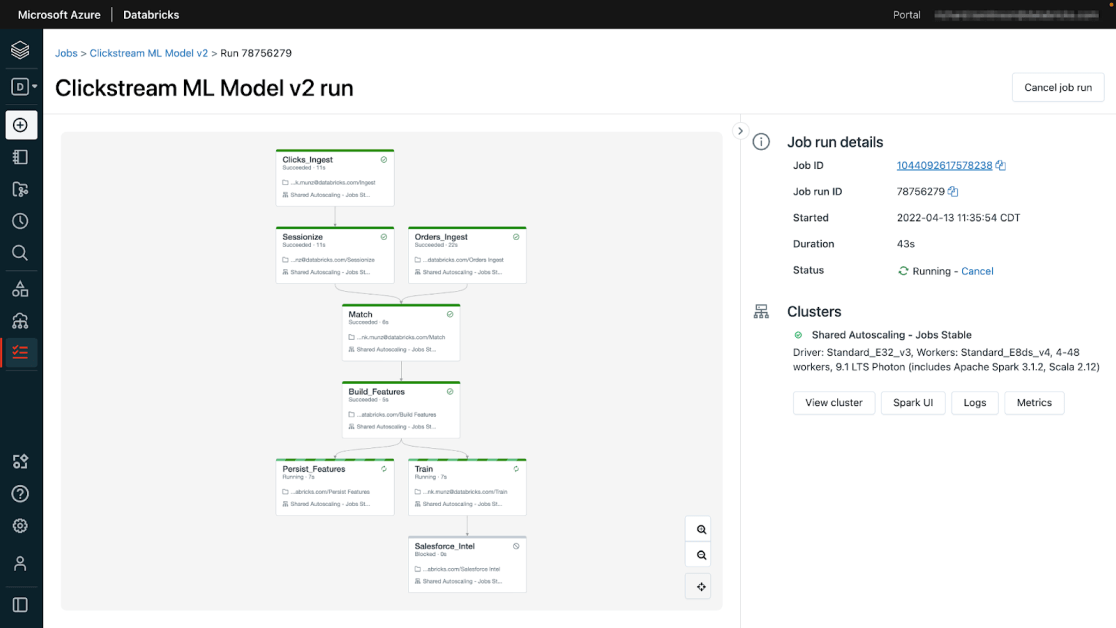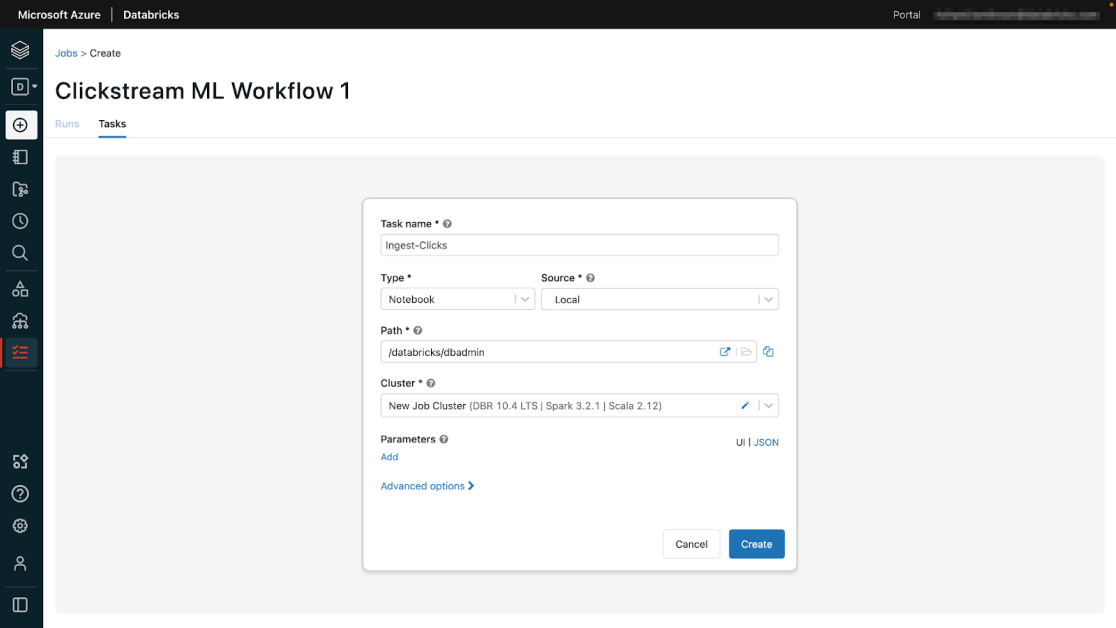 Simple workflow authoring
An easy point-and-click authoring experience for all your data teams, not just those with specialized skills.
Deep platform integration
Designed and built into the Databricks Lakehouse Platform giving you deep monitoring capabilities and centralized observability across all your workflows.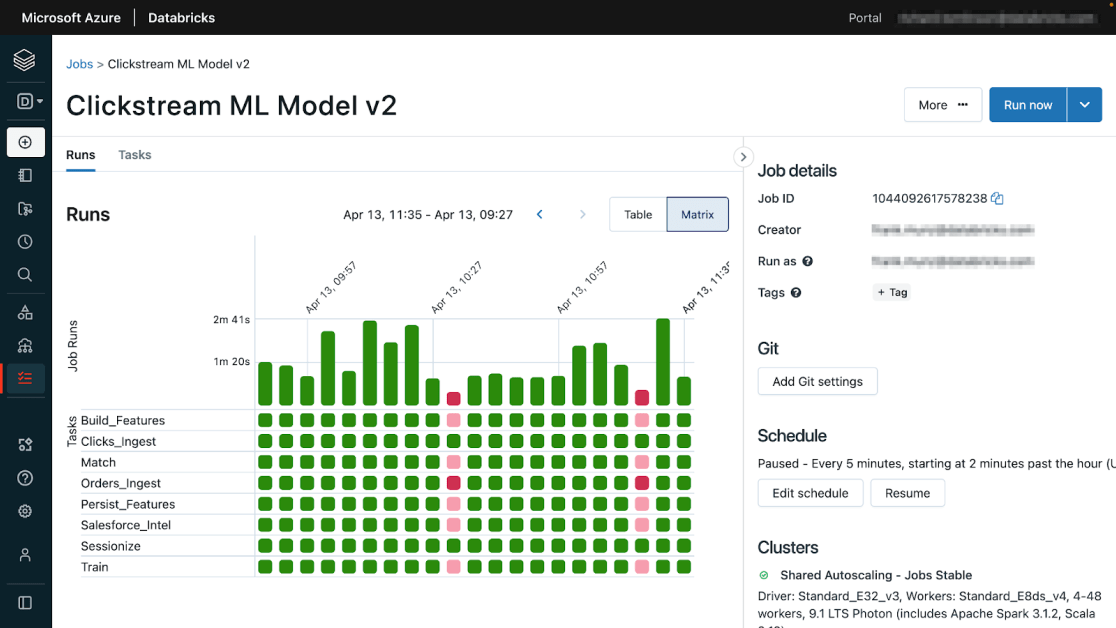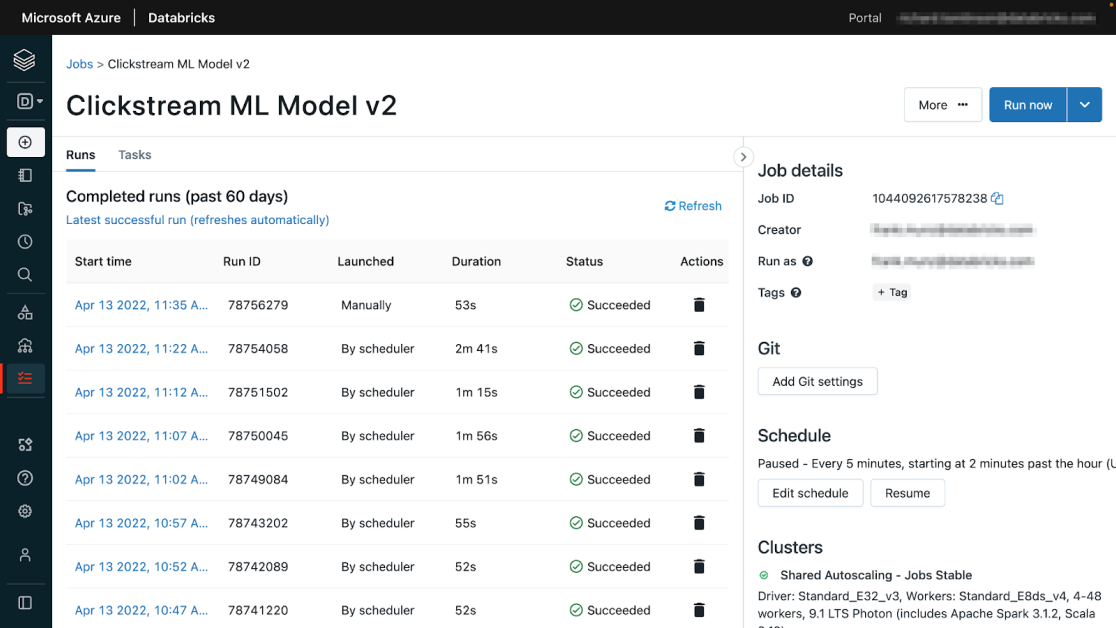 Proven reliability
Have full confidence in your workflows leveraging our proven experience running tens of millions of production workloads daily across AWS, Azure and GCP.
Fully managed
Remove operational overhead with a fully managed orchestration service, so you can focus on your workflows not on managing your infrastructure.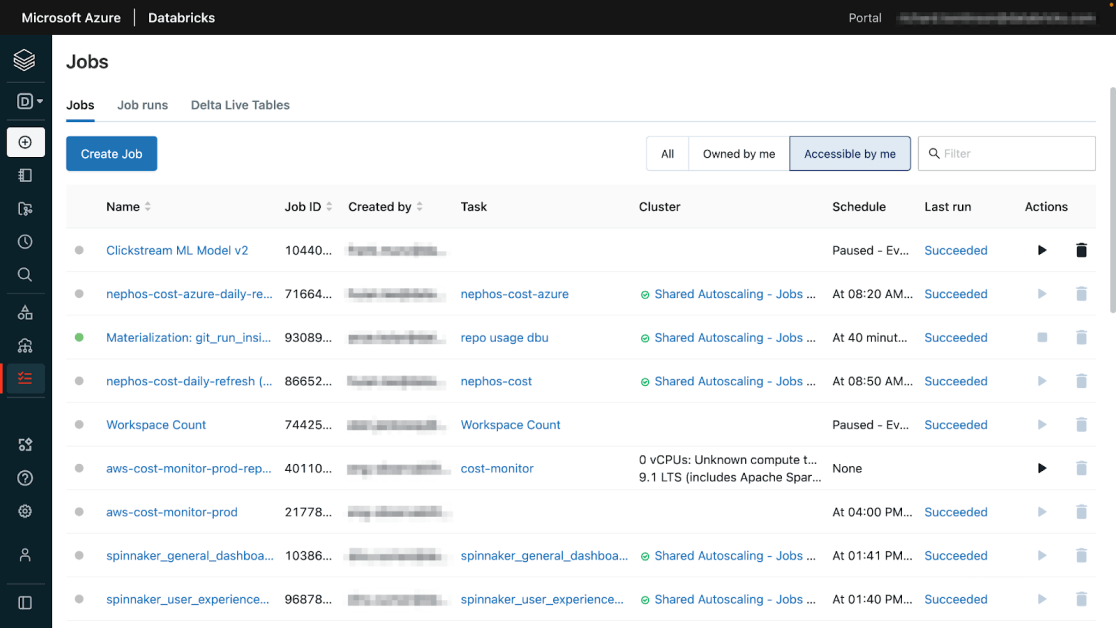 "Databricks Workflows allows our analysts to easily create, run, monitor and repair data pipelines without managing any infrastructure. This enables them to have full autonomy in designing and improving ETL processes that produce must-have insights for our clients. We are excited to move our Airflow pipelines over to Databricks Workflows."
— Anup Segu, Senior Software Engineer, YipitData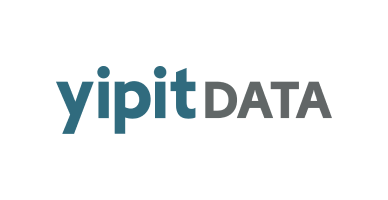 "Databricks Workflows freed up our time dealing with the logistics of running routine workflows. With newly implemented repair/rerun capabilities, it helped to cut down our workflow cycle time by continuing the job runs after code fixes without having to rerun the other completed steps before the fix. Combined with ML models, data store and SQL analytics dashboard etc., it provided us with a complete suite of tools for us to manage our big data pipeline."
— Yanyan Wu, VP, Head of Unconventionals Data, Wood Mackenzie – A Verisk Business