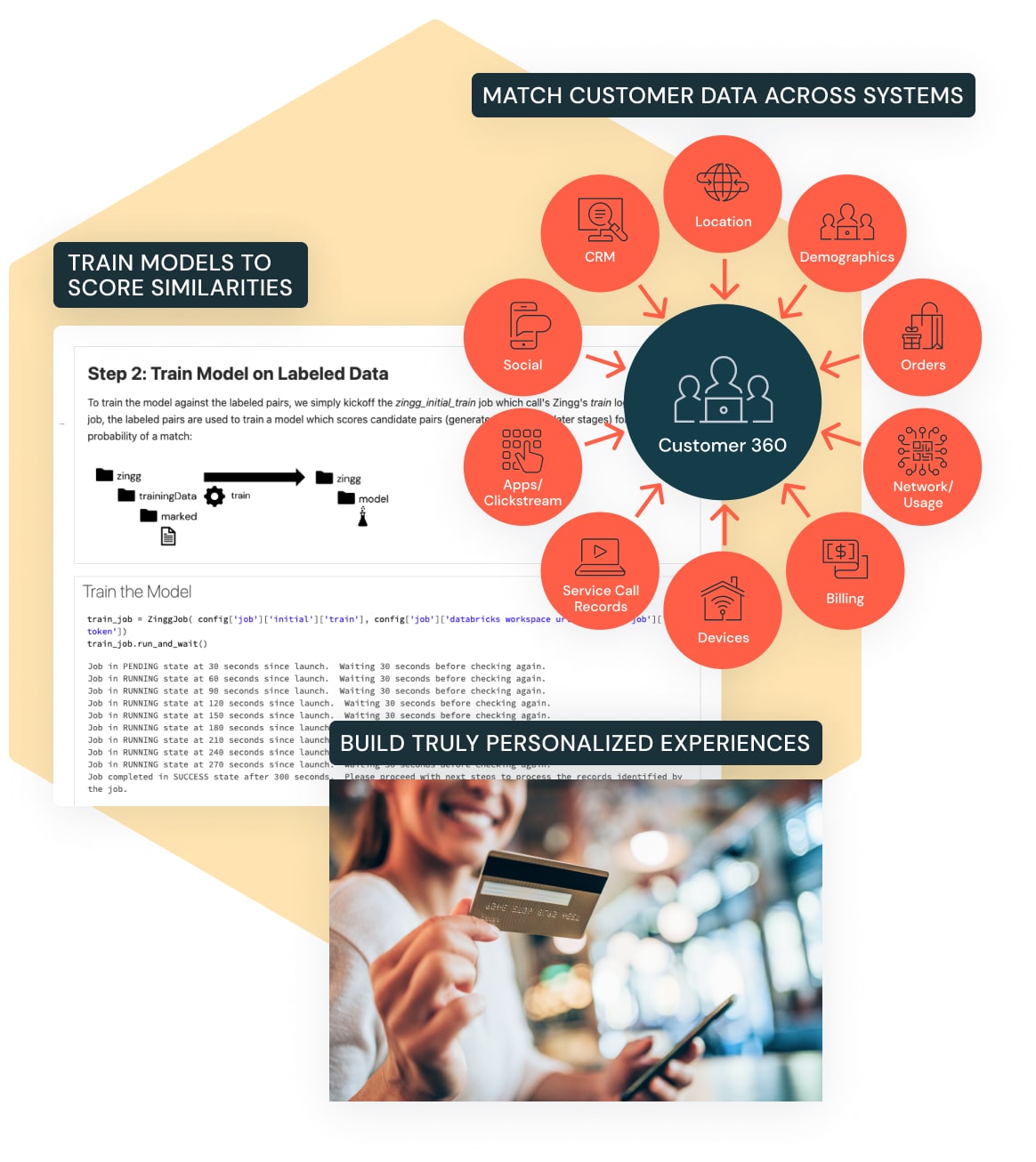 Build the foundation for a customer 360
The key to building personalized experiences is deriving actionable insights from every bit of information that can be gathered about a customer. Data generated through sales transactions, website browsing, product ratings, customer surveys, support center calls, third-party data purchased from data aggregators, online trackers, and more can come together to form a 360-degree view of the customer.
But in order to build a true customer 360 leveraging all that data, organizations must establish common customer identities, linking together customer records across the disparate data sets so they can collect all of the common information about one customer – this is called customer entity resolution.
Get started with our Solution Accelerator for Customer Entity Resolution to build the foundation for a customer 360 by:
Translating text attributes (like name, address, phone number) into quantifiable numerical representations
Training ML models to determine if these numerical labels form a match
Scoring the confidence of each match
Download notebook