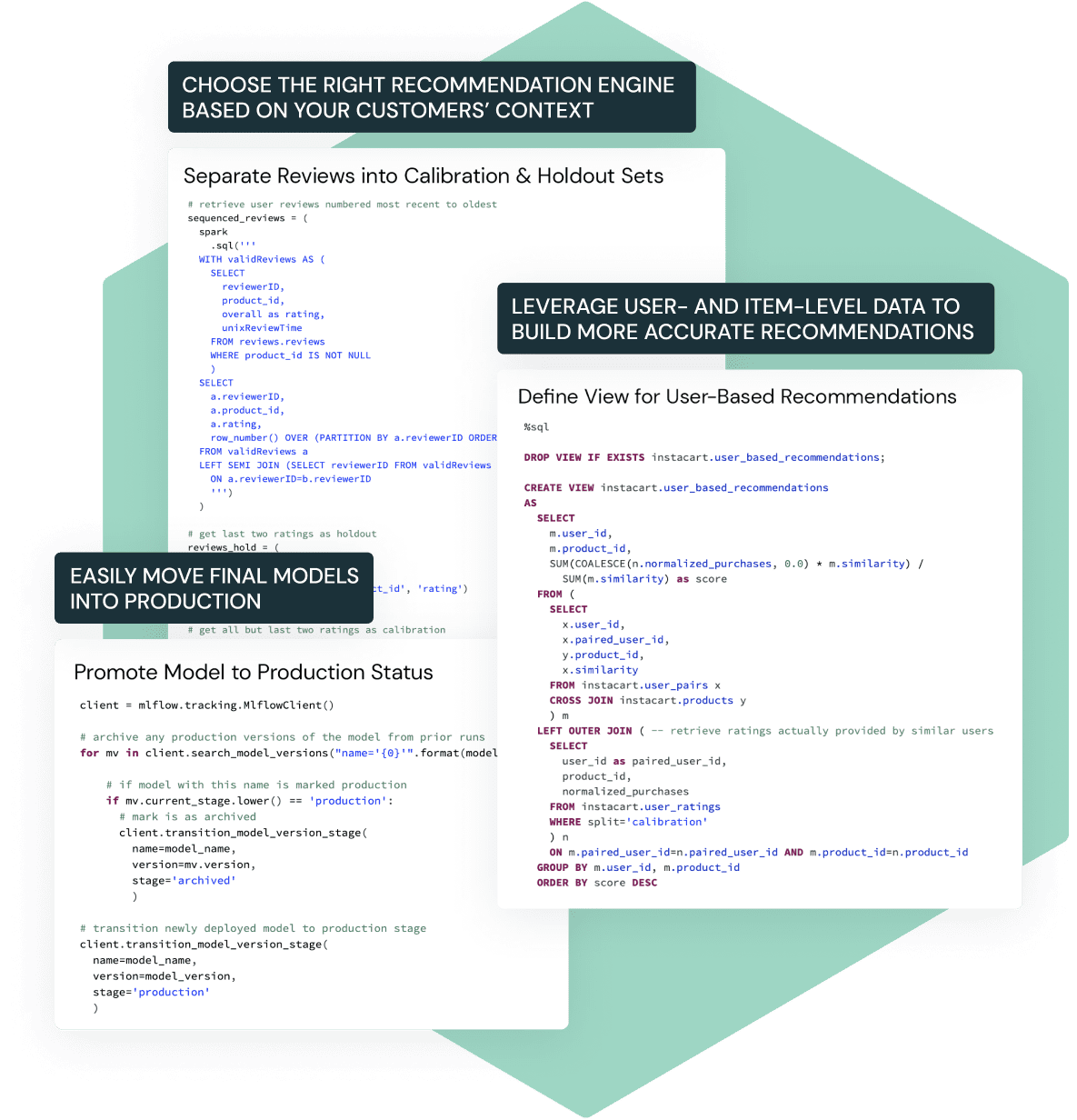 Increase conversion with personalized recommendations
Customers have different needs at each stage of the buyer journey. Choose the right recommender model for your scenario. Have a cold start problem? Try content-based recommenders. Nudging an existing customer to add to their cart? Wide-and-deep recommenders can help.
NOTEBOOK 1
Imaged-based recommendations
Build a similarity-based image recommendation system for e-commerce that takes into account the visual similarity of items as an input for making product recommendations.
Get the notebooks
NOTEBOOK 2
Market-based recommendations
Build a recommender that leverages product affinities to suggest additional items.
Get the notebooks
NOTEBOOK 3
Wide-and-deep recommendations
Build a wide-and-deep recommender with collaborative filters that takes advantage of patterns of repeat purchases to suggest both previously purchased and related products.
Get the notebooks