Executive Insights on data, analytics and AI
Events
Events for data, analytics and AI leaders
Global CIO Vision 2025 – an Executive Conversation
1 hour
How are CIOs scaling AI and reimagining enterprise data strategy? Join the conversation with our panel of experts: Denis McCauley from MIT Technology Review, Céline Le Cotonnec, Chief Data Innovation Officer, Bank of Singapore, and Nick Eayrs, VP of Field Engineering, Databricks, to learn how they are bridging the gap between BI and AI.
Learn more
Day 1 Morning Keynote
2 hour 14 mins
Join the Day 1 keynote to hear from Databricks co-founders — and the original creators of Apache Spark™ and Delta Lake — Ali Ghodsi, Matei Zaharia and Reynold Xin on how Databricks and the open source community are taking on the biggest challenges in data. The talks will address the latest updates on the Apache Spark and Delta Lake projects, the evolution of data lakehouse architecture, and how companies like Adobe and Amgen are using lakehouse architecture to advance their data goals.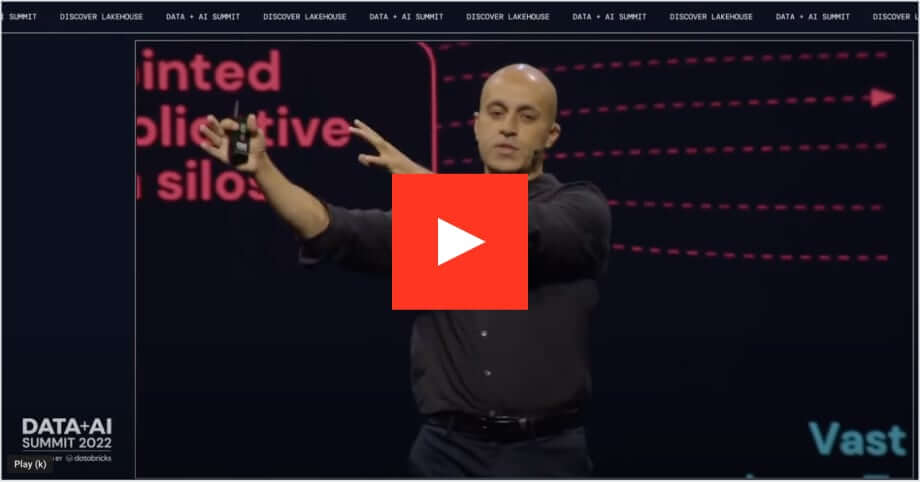 Day 1 Afternoon Keynote
1 hour 13 mins
Get an inside look from Eric Sun, Senior Manager of Coinbase, at how Coinbase supercharged their data architecture using Databricks Lakehouse; hear the latest on Partner Connect and ecosystem strategy from Zaheera Valani, Senior Director of Engineering at Databricks; find out from George Fraser, CEO of Fivetran, what ELT and CDC are and why all the cool kids are doing it; learn about analytics without compromise from Francois Ajenstat, Chief Product Officer at Tableau Software; and tune in for a fireside chat with Zhamak Dehghani, founder of Data Mesh, and Arsalan Tavakoli, co-founder and SVP of Field Engineering at Databricks.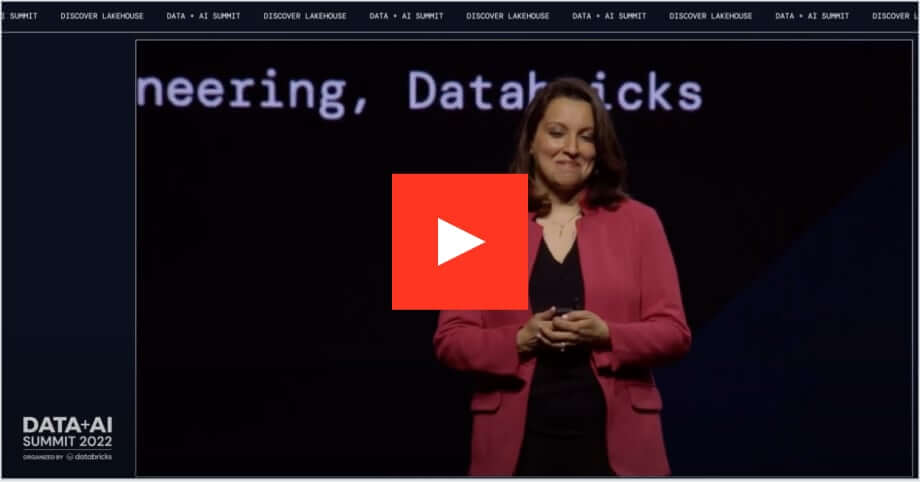 Day 2 Morning Keynote
2 hour 10 mins
Join AI visionaries Andrew Ng, founder and CEO of Landing AI, Peter Norvig, education fellow at Stanford and researcher at Google, and Hilary Mason, co-founder of Hidden Door, as they dive deep into the latest practices and applications of machine learning at scale. This session will also provide a look into the latest advancements in MLflow, which is now the second-most popular open source machine learning project in the world. Finally, AI leaders from John Deere and Intuit demonstrate how they are using the data lakehouse architecture to marry data and AI to solve some of their toughest challenges.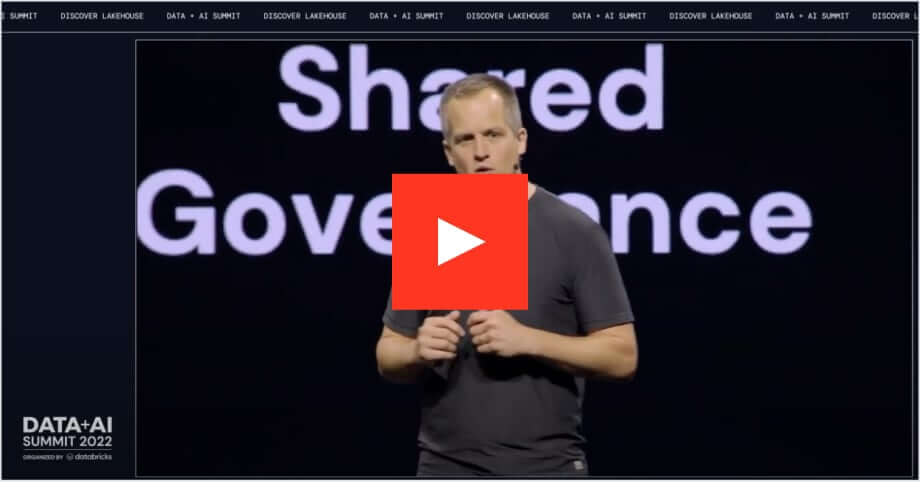 Day 2 Afternoon Keynote
1 hour 8 mins
Learn how to transform drug discovery using digital biology with Daphne Koller, AI pioneer and the founder and CEO of insitro; hear about "On Large Language Models for Understanding Human Language" from Christopher Manning, Director of the Stanford AI Lab; and don't miss Tarika Barrett, CEO of Girls Who Code, discuss Reprogramming Education.