Databricks Expands Brickbuilder Solutions for Financial Services
Today, we're excited to announce that Databricks has collaborated with Capgemini and Datasentics to expand Brickbuilder Solutions for financial services. Capgemini's Legacy Cards and Core Banking Portfolios migration solution is built specifically for retail banks and credit card companies, while Datasentics, an Atos company, has also created the Persona 360 solution for retail banks as well as insurance companies. These new solutions, as well as the existing Avanade Risk Management Brickbuilder solution, make it easier for financial institutions to migrate into modern tech stacks and gain reliable insights about customers to improve business outcomes. Earlier this year, Databricks announced Lakehouse for Financial Services, a platform that delivers partner solutions, use-case accelerators, and data monetization capabilities designed to address the unique requirements for financial service institutions. To complement the Lakehouse, we also introduced Brickbuilder Solutions – data and AI solutions expertly designed by leading consulting companies to address industry-specific business requirements.* Earlier this month, we announced the expansion of Brickbuilder Solutions to include partner migration solutions and healthcare and life sciences solutions, and later this month we will be launching additional manufacturing solutions. Backed by our partner's industry experience — and built on the Databricks Lakehouse Platform — Brickbuilder Solutions are designed to fit within any stage of a customers' journey to reduce costs and accelerate time to value. Let's take a further look into Databricks' suite of financial services Brickbuilder Solutions.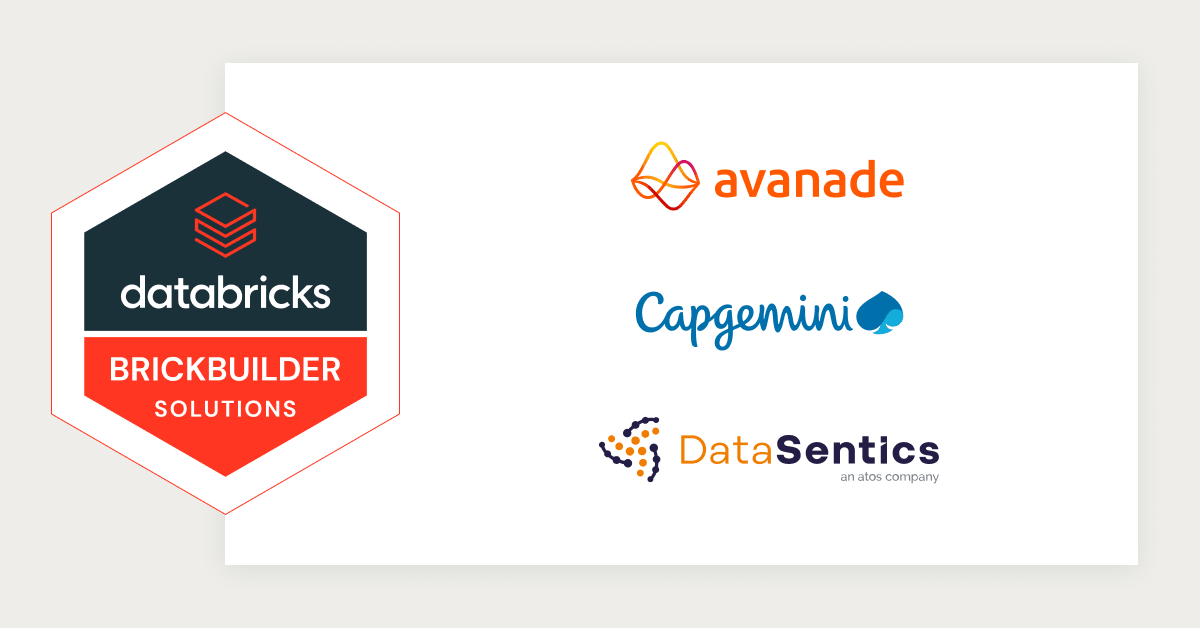 Avanade Risk Management: modernize risk modeling in the cloud Banking is one of the most data-intensive industries. As data volumes grow exponentially, financial institutions face significant data challenges. This includes managing an ever-increasing workload while preparing, cleaning, processing, storing, and curating multiple sources of financial data (e.g. loans, regulatory risk, CRM, AML/KYC, third-party, ESG to name a few). Unfortunately, legacy infrastructure and data platforms cannot keep up. As the data estate becomes more complex, it can be difficult for banks to effectively deploy the machine learning models and data science initiatives needed to stay competitive in this space. On top of that, they must constantly keep up with a changing landscape, from business disruptors to evolving regulatory and compliance demands. Banks can mitigate these challenges by standardizing and simplifying risk management across business lines. Avanade's Risk Management solution, built on Azure Databricks, helps banks accelerate their initiatives to deploy machine learning and data science. Its Metadata-Driven Data Management Framework automates and speeds up data ingestion from disparate data sources. Once data has been ingested, banks can leverage modern compute to analyze years of historical data, continuously monitor risk at enterprise scale, and streamline and accelerate model compliance and data transparency. Banking decision-makers can harness the predictive intelligence they need to model risk and correct course with the reliability, governance, and flexibility of a modernized data estate. Read more about the Avanade Risk Management solution.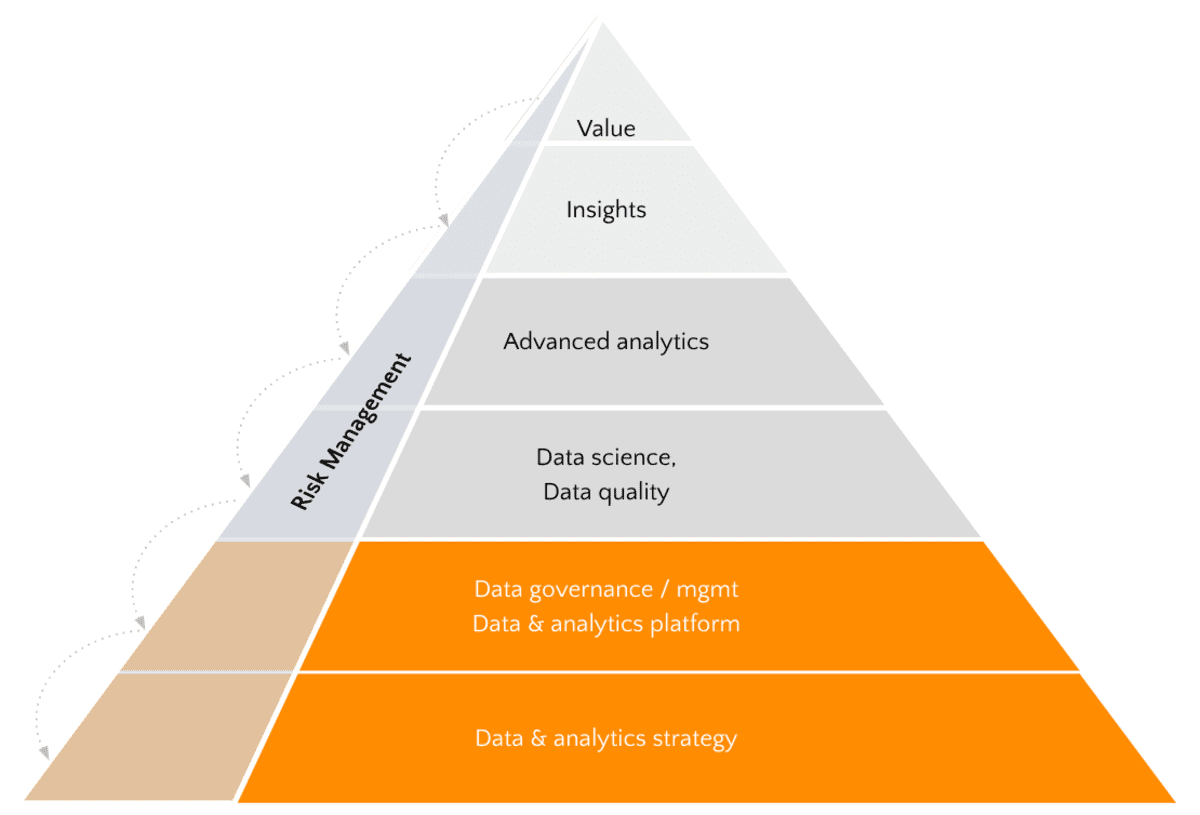 Capgemini Legacy Cards and Core Banking Portfolios Modernization: reduce migration efforts by 50% Across the retail and corporate lending segments, banks need to create agile business models in order to meet the challenges of changing customer experience demands and an ever-expanding ecosystem. The ability to migrate and integrate monolithic mainframe systems into modern tech stacks on the cloud is critical for retail banks in today's competitive market. By transforming their digital future with legacy cards and core banking modernization solutions, banks realize benefits such as a reduction in total cost of ownership, boosts in operational efficiency and flexibility, and confidence that their IT platform is future-proofed. Capgemini's solution for migrating Legacy Cards and Core Banking Portfolios on Databricks enables rapid conversion from external source systems and provides a fully configurable and industrialized conversion capability. Leveraging Public Cloud services, this solution provides a cost-efficient conversion platform with predictable time to market. Now, you can rapidly complete ingestion, ease development of ETL jobs, and completely reconcile and validate conversion up to 50% faster.

DataSentics Persona 360: unify, understand and activate your customer data Financial institutions are in a great position to deliver personalized experiences for their customers and form long-term relationships. Available data sources provide a lot of pieces representing the customer's situation. To drive real impact, there are three essential elements that must be in place: people, tools and processes. However, these elements can come with challenges. For people, marketing (CRM) specialists and data scientists often work independently. This lack of contact impedes business impact. For tools, to put all data sources together into a compact customer feature store is tedious work that takes multiple years. And finally, for processes, it is difficult to organize a lot of data pipelines and customer attributes without proper tooling. Persona 360 by DataSentics, an Atos company, is a product built with these challenges in mind. It puts state-of-the-art tools together to support the effective collaboration of data specialists with marketing specialists via a proposed workflow, allowing them to test their ideas quickly. Built on the Databricks Lakehouse Platform, Persona 360 comes with pre-built banking or insurance data model and pre-built 1695+ customer attributes to help you understand the differences between customer segments. It also includes ready-to-use connectors to allow you to leverage insights in marketing platforms (e.g., Facebook, Google, Salesforce) and enhance the personalization of your customer experiences based on AI insights. With Persona 360, grow the engagement of your communication by 37% and conversion rates by 45%.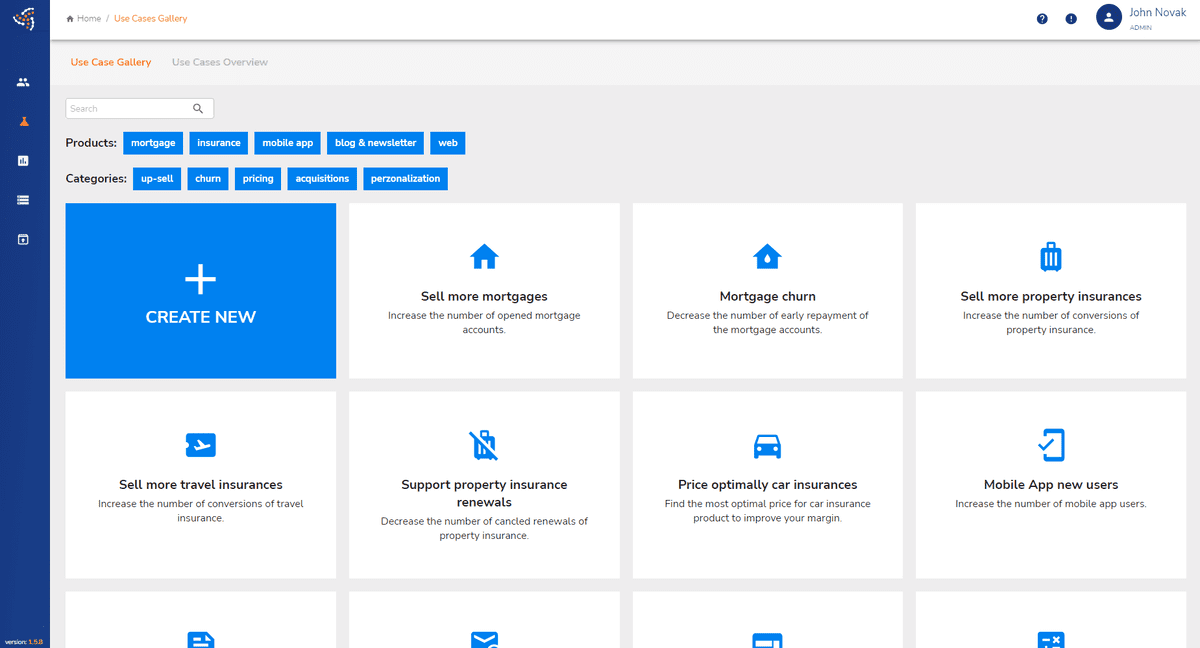 Get Started with Brickbuilder Solutions At Databricks, we continue to collaborate with our consulting partner ecosystem to enable use cases in financial services. Check out our full set of partner solutions on the Databricks Brickbuilder Solutions page. Create Brickbuilder Solutions for the Databricks Lakehouse Platform Brickbuilder Solutions is a key component of the Databricks Partner Program and recognizes partners who have demonstrated a unique ability to offer differentiated lakehouse industry and migration solutions in combination with their knowledge and expertise. Partners who are interested in learning more about how to create a Brickbuilder Solution are encouraged to email us at [email protected]. *We have collaborated with consulting and system integrator (C&SI) partners to develop industry and migration solutions to address data engineering, data science, machine learning and business analytics use cases.
See all News posts